Why study Exercise and Rehabilitation Science at Washburn?  
This pre-professional program is designed to prepare you for graduate or professional school in the healthcare fields of athletic training, exercise physiology, physical therapy, nutrition science/dietetics, occupational therapy, chiropractic, and cardiac rehabilitation. Washburn's program is designed to exceed national standards for preparation in order to set you up for success in this rapidly growing profession.

Career Forecast

 

Bright Outlook

.

Average Salary

 

$50,280 without graduate/professional school; $91,010 as physical therapist

on campus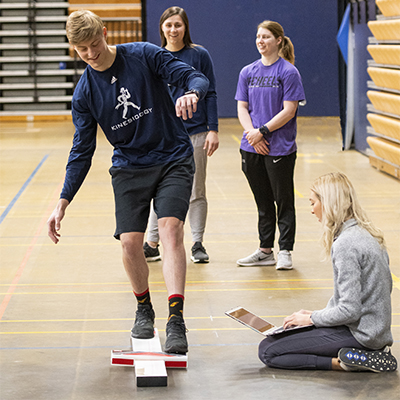 What sets Exercise and Rehabilitation Science at Washburn apart?
The WU Moves Community Wellness Program allows you to work with adult clients from the community and gain experience before you graduate.
Your professors were in your shoes. They know what it takes to do the job well. Observations and workshops will give you experience in many settings and help you prepare for graduate school.
Kinesiology is the study of physical activity and this program gives you the strong foundation in anatomy, physiology, biology, and biochemistry you need to be successful in your next level of preparation. Our fitness lab ensures you graduate with experience using motor learning and biofeedback equipment, and the microcomputing applications utilized in the field.
You'll be eligible for scholarships.
Student clubs will help you connect with your peers and make a difference.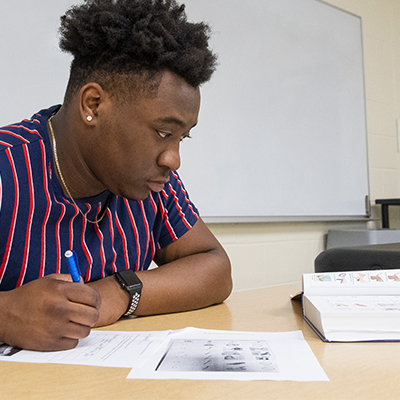 Admissions scholarships
Washburn University offers generous scholarships based on your interests, career aspirations, community service and academic success.
Kinesiology department scholarships
The Kinesiology department offers a variety of scholarships to students majoring in Exercise and Rehabilitation Science.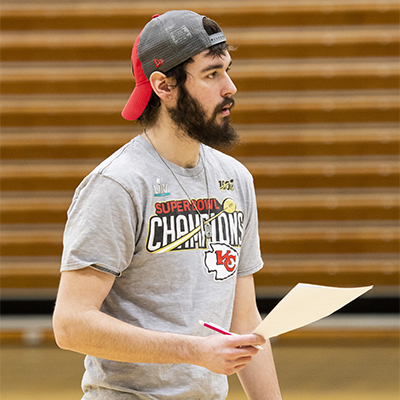 Tuition and fees
Courses in this program are offered at the Traditional Undergraduate Rate.
Financial aid
Washburn University offers generous undergraduate financial aid, including scholarships and grants.
Tuition waiver programs
If you don't currently live in Kansas, learn about our Tuition Waiver programs that may qualify you for in-state tuition.

Courses: EN 101, KN 248, KN 250, NU 102, BI 100/101 OR BI 102, BI 275, MA 116, WU 101, IL 170
Pro Tip: It is common to declare a Kinesiology major and choose your specific track later if you're unsure. Research prerequisites for professional schools now and build your personal exercise and healthful eating habits.

Courses: BI 255, BI 275, KN 266, KN 291, KN 321, CH 121 OR CH 151, MA 171 OR 140, CH 152, electives
Pro Tip: Kinesiology majors can study abroad. You can also do research with a faculty member. Talk with your advisor to learn more!

Courses: PS 131/132 OR PS 261, PS 262, EN 300, KN 321, KN 326, KN 327, KN 342, KN 357, KN 330, electives
Pro Tip: The summer after year 3 is the best time to take the GRE and begin preparation for graduate school applications. Your advisor can be a mentor as you search for the right program for you.

Courses: KN 403, KN 410, KN 411, KN 491, electives in KN, BI and social sciences.
You're in good company: Among graduates of this program, 72 percent graduate in four years. Among all program graduates, 55 percent go immediately to graduate/professional school.
Bachelor of Science in Exercise and Rehabilitation Science: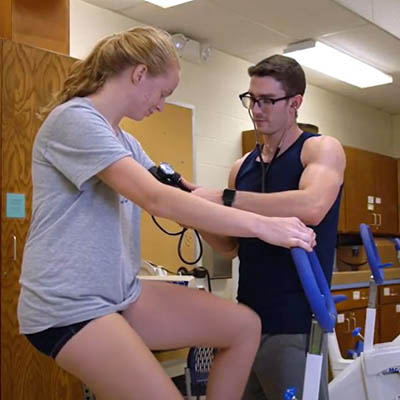 Meet Kinesiology major Quinn Patterson
"It's easy to connect and build relationships, especially as you move up through your program. The faculty will remember you. They know your name. They're great people." Those are the words of Quinn Patterson, a transfer student pursuing a bachelor's degree in Kinesiology and an associate's degree in Physical Therapist Assistant. A Topeka native, Quinn added that coming to Washburn was an easy decision and "I feel really proud of my school, because it's my town."
Set for Success
CAREER FORECAST:
bright outlook
Opportunities
Clinicals
Research
Internships
Student/Faculty Ratio:
11:1 Kinesiology 
Qualities for success
Team oriented
Good communication skills
Like challenge and helping others
Program cost
72 percent of this program's graduates finish in four years. Courses in this program are offered at the Traditional Undergraduate Rate.  
GET IN TOUCH
WITH Kinesiology Department
Kinesiology Department
Petro Allied Health Center, Room 201
1700 SW College Ave.
Topeka, KS 66621

Phone & Email
Phone: 785.670.1459
Fax: 785.670.1059
Secretary: Nancy Province
kines@washburn.edu