Why study Health and Fitness Promotion at Washburn?  
Do you want to help others increase their quality of life through activity and movement? Health and Fitness Promotion can get you there. This degree will prepare you to work in the quickly growing wellness field in areas including public health, community health, employee wellness, as a trainer, or a health educator. This program will give you a broad range of experiences – including an internship – so you'll graduate with experience ready for what's next.

Career Forecast

 

Bright Outlook

.

Average Salary

 

$50,280 to $72,530 depending on field

on campus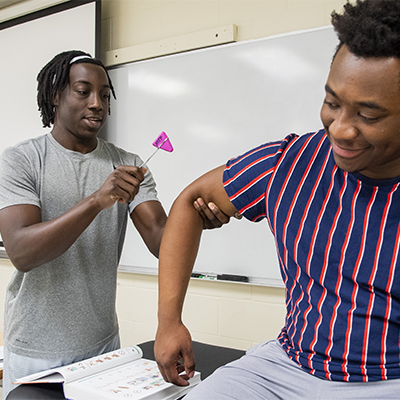 What sets Health and Fitness Promotion at Washburn apart?
Your professors have been in your shoes and can help you choose the right Kinesiology degree path for your specific interests and goals. If you want to pursue a Master of Public Health (MPH) this is a great foundation.
Before your internship, you'll have courses that give you knowledge and skill related to activity techniques, injury prevention, the microcomputing applications and fitness testing equipment used in the field. You'll have the skills in help others enhance their performance and increase their quality of life.
Most students in this program have at least a part-time job. Working at Washburn's Student Recreation and Wellness Center (SRWC) is a great fit!
You'll be eligible for scholarships.
Student clubs will help you connect with your peers and make a difference.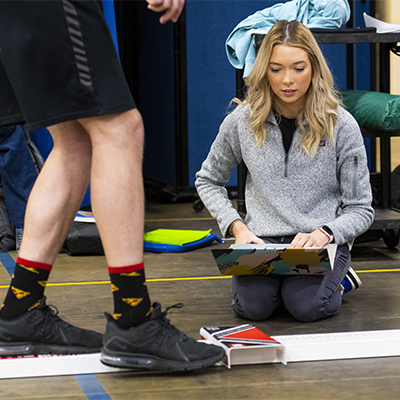 Admissions scholarships
Washburn University offers generous scholarships based on your interests, career aspirations, community service and academic success.
Kinesiology department scholarships
You're eligible for a variety of scholarships based on academic performance and career pursuits. Available for incoming freshmen, current and transfer students. Applications are due early in the spring semester for the following year.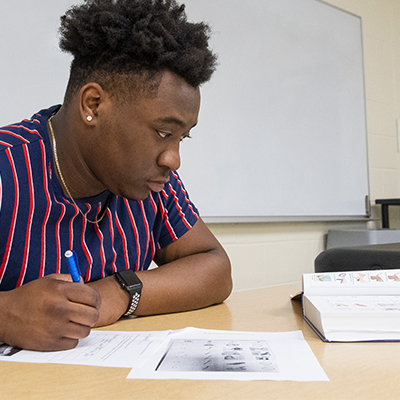 Tuition and fees
Courses in each of these degree programs are offered at the Traditional Undergraduate Rate.
Financial aid
Washburn University offers generous undergraduate financial aid, including scholarships and grants.
Tuition waiver programs
If you don't currently live in Kansas, learn about our Tuition Waiver programs that may qualify you for in-state tuition.

Courses: EN 101, KN 248, KN 250, NU 102, BI 100/101 MA 116, WU 101, electives
Pro Tip: It is common to declare a Kinesiology major and choose your specific track later if you're unsure. Build your personal exercise and healthful eating habits.

Courses: BI 250 or BI 275, KN 257, 266, KN 321, KN 342, KN Activity Techniques (choose one), electives
Pro Tip: Kinesiology majors can study abroad. You can also do research with a faculty member. Talk with your advisor to learn more!

Courses: EN 300, BI 255, KN 300 or KN 318, KN 306 OR KN 330, KN 326, Language courses, electives
Pro Tip: The Kinesiology Department organizes certification training for first aid and CPR. You'll want to get these certifications and maintain them throughout your career.

Courses: KN 410, HL 377, KN 498 (Internship for credit), electives
You're in good company: More than half of all students in this major graduate in four years. What next? About 30 percent of them choose to go on to graduate school right away, in public health, recreation, park, and/or sport management, or another area.
Bachelor of Arts in Health and Fitness Promotion courses and sample schedule:
Set for success
CAREER FORECAST:
bright outlook
Opportunities to gain experience
SRWC
Sunflower State Games
Special Olympics
Student/Faculty ratio
11:1 Kinesiology 
Qualities for success
Team oriented
Good communication skills
Like challenge and helping others
Program cost
Courses in this program are offered at the Traditional Undergraduate Rate.  
GET IN TOUCH
WITH Kinesiology Department
Kinesiology Department
Petro Allied Health Center, Room 201
1700 SW College Ave.
Topeka, KS 66621

Phone & Email
Phone: 785.670.1459
Fax: 785.670.1059
Secretary: Nancy Province
kines@washburn.edu