Why study music performance at Washburn?
If your musical craft is your passion, Washburn is a great place for you to build the foundation you need to make a career out of what you love.
You can choose to focus your study on vocal or instrumental performance and you'll study with professional musicians while having opportunities to be involved in Sunflower Music Festival, clinics, camps, and much more. Washburn music programs are nationally accredited under the National Association of Schools of Music (NASM).
Performance degrees can be earned in the following areas: voice, piano, organ, guitar, brass, strings, percussion, or woodwinds.
Career Forecast
 

Growing Outlook
.
Average Salary

 
$65,312
on campus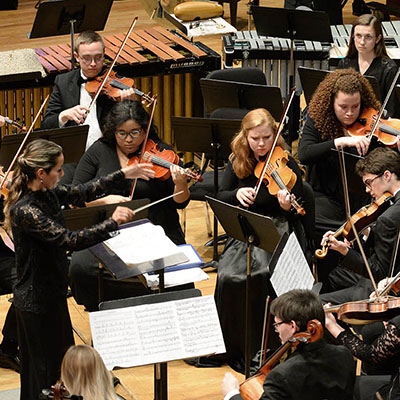 What sets Music at Washburn apart?
As an accredited program, you can be assured of the rigor of the program, the caliber of instruction you'll receive, and the quality of facilities in which you will perform and practice.
You'll participate in ensembles right away. Because Washburn's program is undergraduate-only, new students can get involved in big ways from their first semester.
You will have both a junior recital and a senior recital, and develop your own musicianship. You'll also participate in master classes, clinics and seminars.
You'll be eligible for scholarships. All participants in marching band receive an additional scholarship.
Student clubs will help you connect with a community of musicians. You'll have a locker, practice space, and other supports, too.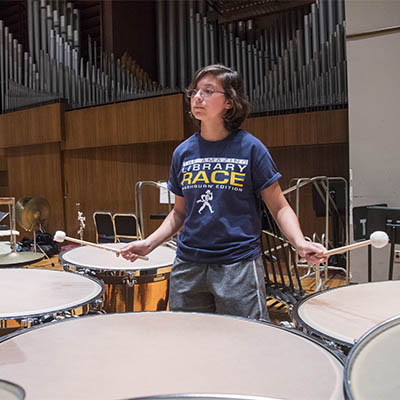 Admissions scholarships
Washburn University offers generous scholarships based on your interests, career aspirations, community service and academic success.
Music scholarships and auditions
Plan to audition the February prior to your freshman year. This audition may qualify you for additional music department scholarships.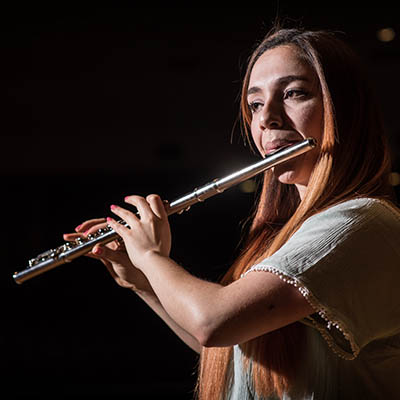 Tuition and fees
Courses in this program are offered at the Traditional Undergraduate rate.
Financial aid
Washburn University offers generous undergraduate financial aid, including scholarships and grants.
Tuition waivers
If you don't currently live in Kansas, learn about our Tuition Waiver programs that may qualify you for in-state tuition.
4-Year-Plan
A Bachelor of Music in Performance can be completed in 4 years, but most students take longer in order to balance work schedules and other responsibilities. You'll have the opportunity to participate in ensembles and the marching band right away.
Enroll at WU and declare major

Fill out the
Undergraduate Admissions Application
and enroll to pursue sociology. It's common to declare a major in sociology at enrollment and then determine your specific interest.
Proficiency exams and senior recital

You'll complete Washburn's music proficiency exams and prepare a senior recital. Work with your advisor to determine how you can best prepare. 

About 65 percent of students take 4.5 to 5 years to complete this program.
Washburn career services
provides opportunities for resume development, mock-interviews, and career fairs. Be sure to connect with them well before graduation.
Workforce or graduate school

In the last five years, 53 percent of performance graduates have gone right to graduate school.
Set for Success
CAREER FORECAST:
growing outlook
Opportunities
Perform/compose/conduct ensembles
Recordings, competitions, and conference presentations
Master classes, clinics, and seminars
Study abroad and perform
Student/faculty ratio
7:1
Qualities for success
Self-Discipline
Problem solving skills
Organizational and time management skills
Tenacity
Willingness to accept criticism
Program cost
Courses in this program are offered at the Traditional Undergraduate rate. Students in this program are eligible for scholarships and financial aid.
GET IN TOUCH
WITH Music Program
Music Program
Garvey Fine Arts Center, Room 211
Washburn University
1700 SW College Ave.
Topeka, KS 66621