Five forensic science programs to choose from
You've seen the TV shows, but what does it really mean to work in forensic science? Professionals in the field go beyond dusting for fingerprints and witty one-liners. They use advanced knowledge and tools to ensure that justice is served as a key element of a law enforcement team.
Would you like to to be a key player in high-tech crime investigations? Want to be able to preserve, identify and analyze evidence, crack cold cases and ensure justice is served? Consider one of five forensic science degree programs offered at Washburn University. Here, you can choose from five distinct programs as you prepare to seek a career in the forensics discipline of your choosing.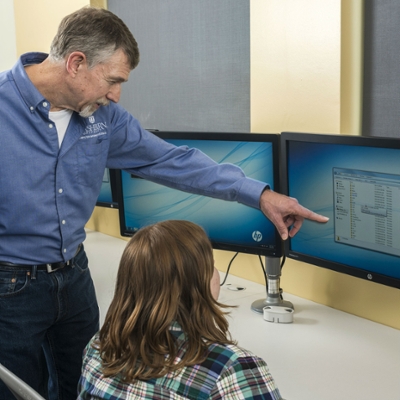 Digital forensics is a branch of forensic science devoted to the collection and analysis of evidence from electronic devices in relation to cybercrime. From identifying computer files and analyzing browser history to perusing cell phone records and monitoring computer network traffic, professionals in this field have played a key role in solving some of the biggest crimes in recent memory.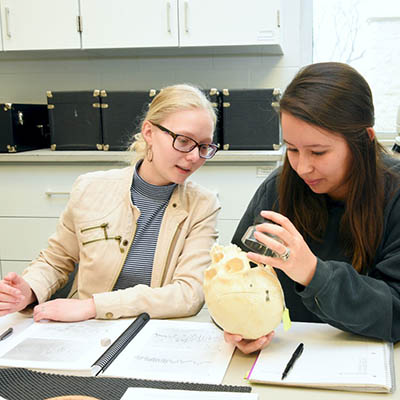 Forensic anthropology applies the scientific knowledge of physical anthropology to the collection and analysis of legal evidence. Due to their training in anthropology, skeletal biology and osteology, forensic anthropologists serve a unique role in forensic science. These professionals:
Determine if the remains are of human origin, from single or multiple individuals, and the identity (age, sex, stature, ancestry) of the individual(s).
Document pathological conditions and trauma affecting the remains.
Help determine the circumstances surrounding death.
Analyze soil and vegetation patterns to properly find, excavate, and collect skeletal remains and other physical evidence.
Work in cases resulting from mass disasters, explosions, fires, homicides and other types of situations result in badly decomposed bodies and highly fragmented, burned or otherwise unidentified human skeletal remains.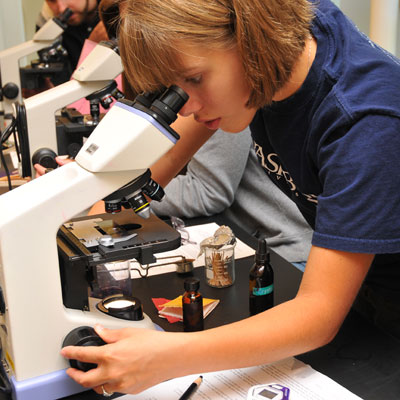 Forensic biology is a field that includes any application of a biological technique or method to a legal investigation. The B.S. in Forensic Biology degree at Washburn University includes a rigorous curriculum, aimed at developing a well-rounded biologist while providing opportunities to take specialized forensic classes often taught by those with real-life casework experience.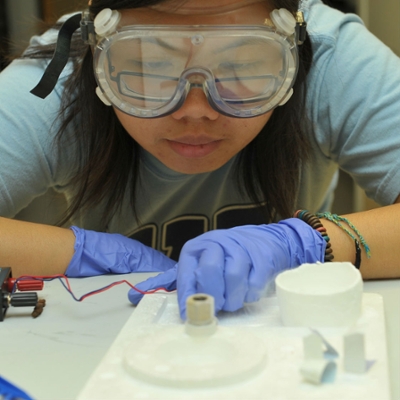 While some crime scenes leave obvious markers and clues for investigators, others require a closer look from a trained eye. At Washburn University, you can learn to utilize the power of science to identify unknown materials and preserve key evidence investigators need to prosecute criminals.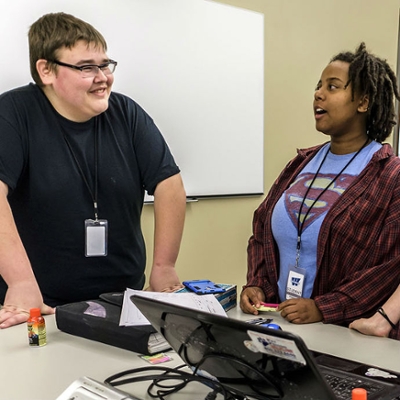 At Washburn University, You won't just read about forensic criminal investigation and how investigators analyze crime scenes. You'll learn in a hands-on, unique environment that mimics the real world. Our forensic investigation major allows you to use the same types of tools and equipment that professional crime scene investigators utilize – all under the supervision of experts who have years of experience in the field.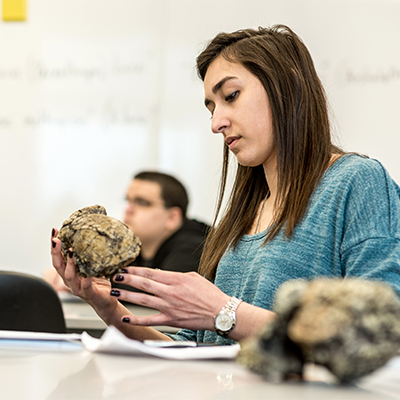 Why study forensics at Washburn?
Utilize state-of-the-art facilities and equipment.
Learn directly from KBI experts who guest lecture or serve as adjunct instructors.
Explore forensics career opportunities through forensic science internships with the KBI.
Work in the Washburn Forensics Laboratory, housed in the KBI Forensic Science Center.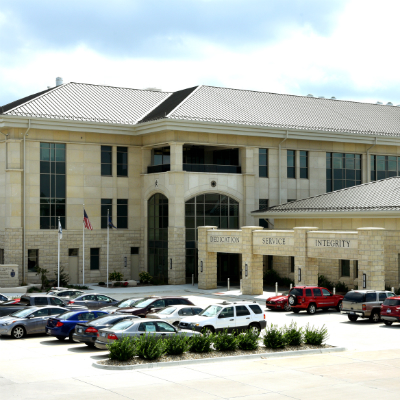 Washburn Forensics + KBI
This state-of-the-science facility on the campus used both by the Kansas Bureau of Investigations and Washburn students, includes more than 10,000 square feet for academic use.
Specially designed for Washburn students:
Vehicle bay for in-depth study of crime scene processing
Outdoor laboratory for forensic anthropology study
Dedicated laboratory space for each concentration area near the KBI scientists of the same discipline
State-of-the-art interactive classroom and laboratory spaces
Forensic Science Club
The Forensic Science Club brings together majors and non-majors at Washburn that have an interest in the forensic sciences. As part of the club, you will be participating in the following types of activities:
Forensic Olympics
Murder mystery dinners
Escape room challenges
Mock trials and cases
Forensics movie night
Ice cream social
Case critiques and cold case reviews
Guest speakers
Local forensic lab and prison tours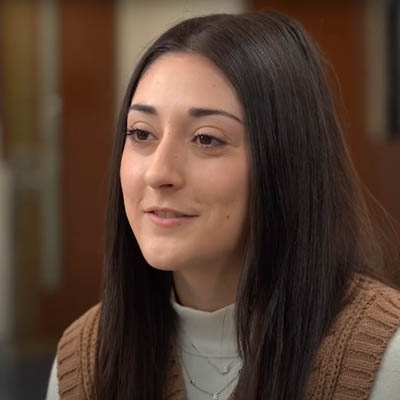 Forensic Investigations Program Success Story Krista Wilson
Krista Wilson persevered through tragedy and is using that experience to help others. A recent graduate, Wilson's father died when she was a child, and she vividly remembers crime scene investigators and police officers helping her throughout the process.

"They really helped me feel more comfortable and safe," she said. "I would like to do that for other people."

Wilson, who went to high school in Iola, Kansas, received a bachelor's degree in Forensic Investigations and plans to pursue a career at the Kansas Bureau of Investigation or at a crime lab.

"I feel prepared. We get a lot of hands-on experience" she said about Washburn. "A lot of the professors here have experience in law enforcement or some type of criminal justice background."

Wilson also chose Washburn because of the university's vibrant campus life, including numerous events and celebrations. She said she enjoyed living in a residence hall here, where she always felt safe.

Wilson came to Washburn undecided on a major, but took a variety of classes to get a feel for what she wanted to do after college.

"I would say to explore all of your options, take as many classes that you're interested in," she said. "Taking all those different classes helped me lock in on my decision to be in forensics."