Why study Forensic Chemistry at Washburn? 
With a forensic chemistry degree from Washburn, you can contribute to a unique field – and society – with your work in the lab. This rigorous program includes courses in chemistry, biology, physics, calculus, statistics, communications, forensic chemistry and crime scene investigation – all designed to prepare you to work as a key part of a criminal justice team. Washburn's partnership with the Kansas Bureau of Investigations (KBI) ensures you'll have opportunities for training on specialized instruments and techniques in a state-of-the-industry laboratory. You'll also complete research or an internship so you will leave Washburn ready for graduate school or your career.

Career Forecast

 

Bright Outlook

.

Average Salary

 

$60,590

on campus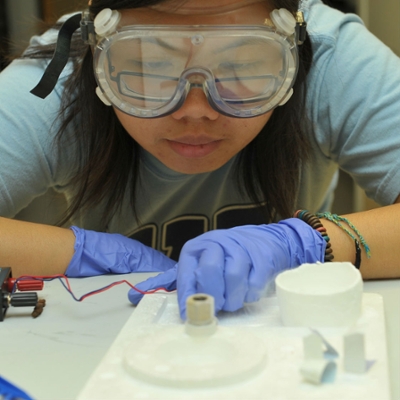 What sets Forensic Chemistry at Washburn apart?
Be part of the first program of its kind in Kansas
Washburn's partnership with the Kansas Bureau of Investigations (KBI) Forensic Science Center means you'll have access to dedicated laboratory space and equipment in the state-of-the-industry facility.
You'll learn with industry professionals. Professor O'Neill worked as a KBI laboratory scientist and in other forensic chemistry roles before joining Washburn faculty.
Find your people on campus with the Forensic Science Club.
You'll have the opportunity to complete original research with faculty mentors, and present your research at a conference.
Scholarships are available for first-time students, transfer students, and continuing students in this program.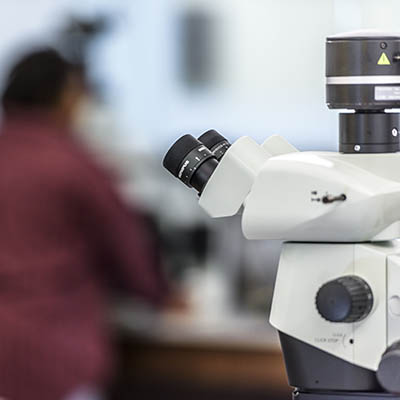 Admissions scholarships
Washburn University offers generous scholarships based on your interests, career aspirations, community service and academic success.
Chemistry scholarships
You're eligible for a variety of scholarships based on academic performance and career pursuits in chemistry. Available for incoming freshmen, current and transfer students. Applications are due early in the spring semester for the following year.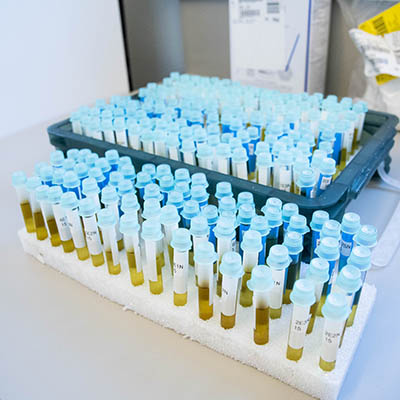 Tuition and fees
Classes part of the forensic chemistry program are offered as Traditional Undergraduate courses.
Financial aid
Washburn University offers generous undergraduate financial aid, including scholarships and grants.
Tuition waivers
If you don't currently live in Kansas, learn about our Tuition Waiver programs that may qualify you for in-state tuition.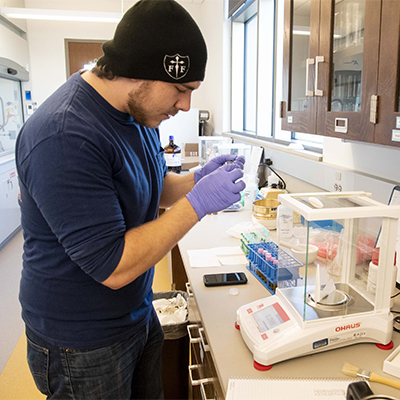 On campus research opportunities
When Ian McClain first toured campus as a high school senior and saw the new Kansas Bureau of Investigation building on campus he knew he had to explore the opportunity to study using the state of the art equipment the professionals were using. Now attending a graduate school in New York, he's doing cutting edge research in forensic chemistry.
4-Year plan
It's possible to complete this degree in four years, but doing so will require some summer courses. Upper level science courses are offered on a rotation and your advisor will help you plan the schedule that works with your goals and your outside obligations.
Enroll at WU & declare major

Fill out the
Undergraduate Admissions Application
and enroll to pursue forensic chemistry. It's common to declare a major in chemistry at enrollment and then determine your specific interest.

Students who have successfully completed introductory level courses can work as tutors, conduct research with your faculty mentor or apply for an internship with the Kansas Bureau of Investigations Forensic Science Center.

You'll take about 124 credit hours of chemistry, forensic science, natural science and general education courses. Graduating in four years is possible with some summer courses.
Workforce or graduate school

Graduates have gone on to work as research scientists, lab analysts, drug chemists at the DEA and forensic scientists at state and local agencies in the areas of chemistry, biology, DNA, trace and latent print.
Set for Success
CAREER FORECAST:
bright outlook
Student/faculty ratio
16:1
Qualities for success
Critical-thinking
Problem-solving
Detail oriented
Communication and collaboration 
Graduate with experience
100%
of students conduct research or an internship prior to graduation.
Forensics at Washburn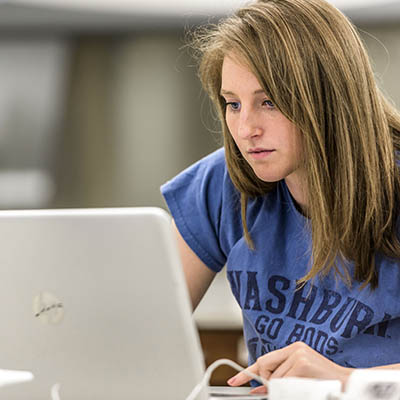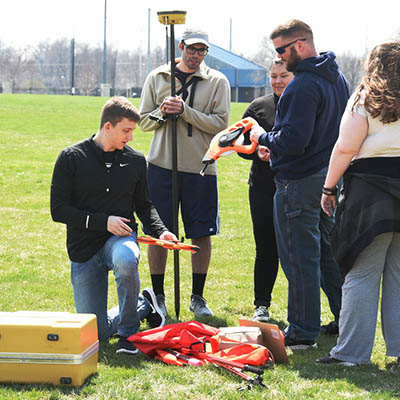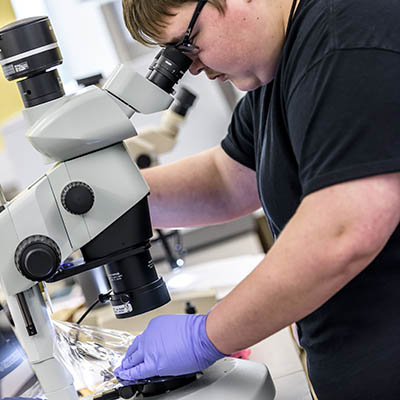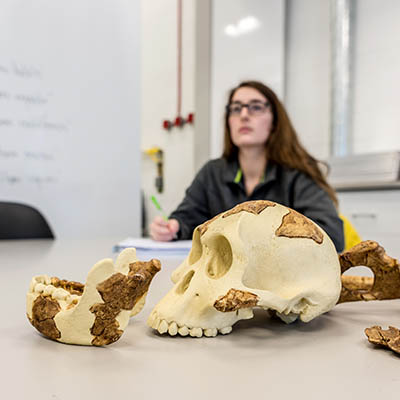 Other chemistry programs
The Washburn University Chemistry Department offers courses in all of the major chemistry fields, including biochemistry and chemistry. Washburn also offers a secondary chemistry education program.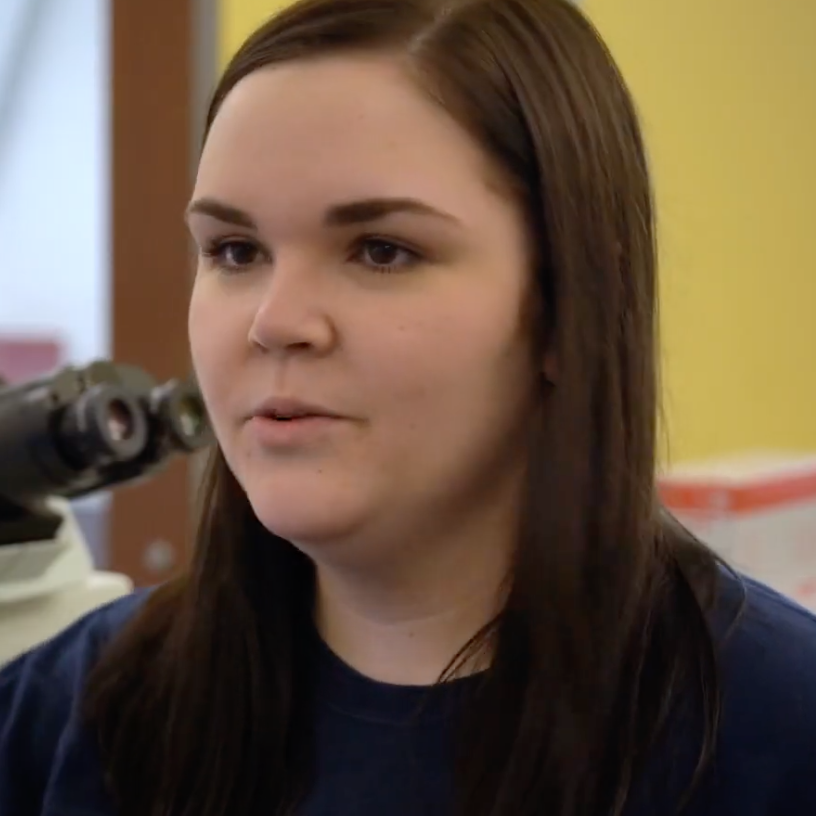 Meet Gretchen Hogan
A senior from Cimarron, Kansas, Gretchen Hogan came to Washburn for the Forensic Chemistry program and its partnership with the KBI. Hogan has taken advantage of the small class sizes and helpful faculty to further her education and success.  
"The smaller class sizes allowed me to build relationships with faculty, and they were always willing to help when needed," Gretchen said. "The open-door policy that most had gave me the ability to succeed." 
Hogan received her Bachelor of Science in Forensic Chemistry this spring and believes that the opportunities that Washburn has provided for her have set her up for a successful entry into the working world. 
She plans to work in a forensic science lab or as a chemist within a pharmaceutical lab.
Program cost
Courses in this program are offered at the Traditional Undergraduate rates. Students in this program are eligible for scholarships and financial aid.
GET IN TOUCH
WITH Department of Chemistry
Department of Chemistry
Stoffer Science Hall, Room 312
1700 SW College Ave
Topeka, KS 66621