Students are required to participate in three mandatory On-Campus Experience (OCE) workshops each academic year. Although originally designed as faculty-led training sessions requiring travel to the University, the OCE has undergone modifications over time is.
For most students, the three-times per year OCE will be offered virtually. Attendance in-person is required for BSN-DNP in August of their admission year, and for FNP students (both BSN-DNP and MSN-DNP without NP) at the conclusion of their advanced health assessment course and each of the primary care clinical courses.
On-Campus Upcoming Dates
Academic Year 2023-2024
Friday, August 11, 2023 and Saturday August 12, 2023
Friday December 8, 2023 and Saturday December 9, 2023
Friday, May 3, 2024 and Saturday, May 4, 2024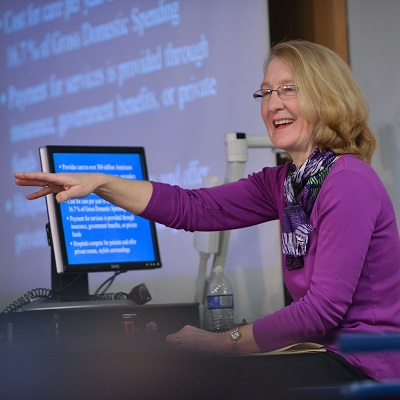 What You Can Expect at the On-Campus Experience?
Each On-Campus Experience is designed to give you a range of different experiences and opportunities.  Examples of activities include:
Networking with faculty and peers
Orientation to upcoming courses
Sharing of information about emerging topics in the profession
Leadership skill-building
Application of advanced assessment procedure skills
Development of skills for the DNP scholarly project
Assessment of clinical competencies
Critical thinking and diagnostic reasoning activities
Keynote speakers
Interprofessional collaboration
GET IN TOUCH
WITH School of Nursing
School of Nursing
Petro Allied Health Center
1700 SW College Ave.
Topeka, KS 66621-1117

Phone & Fax
Ph: 785.670.1525
Fax: 785.670.1032