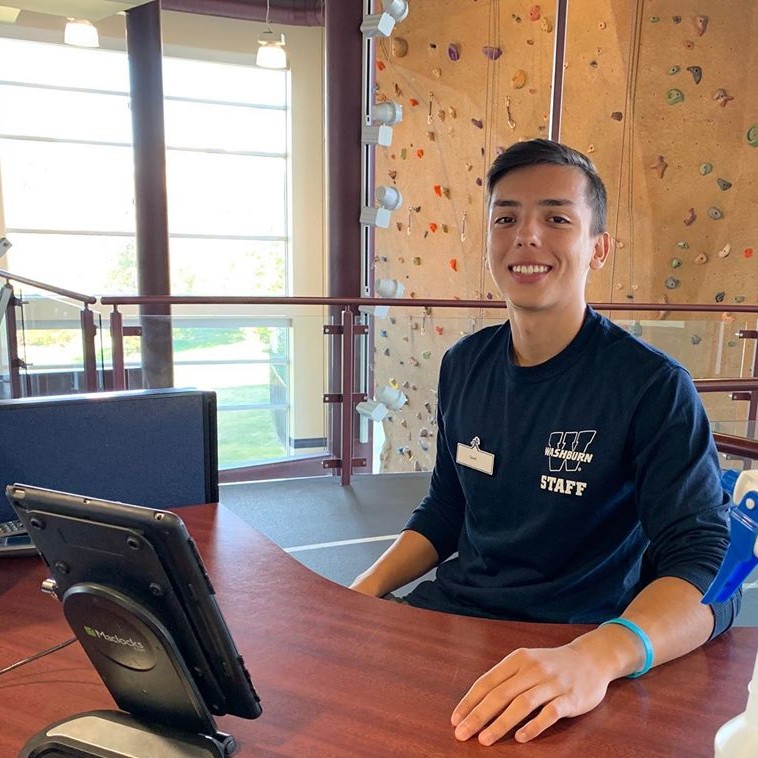 General Employment and Hiring Process
Washburn students are employed at the SRWC as intramural officials and supervisors, front desk and fitness operation specialists, facility supervisors, climbing wall staff, group exercise instructors and office assistants.
While applications are accepted throughout the year, those received between April 23 and June 30 will receive primary consideration for positions beginning in August. 
Application reviews take place on an on-going basis, with interviews scheduled in late June and early July. If you are on campus this summer, feel free to stop by the SRWC and introduce yourself.
Washburn University prohibits discrimination on the basis of race, color, sex, religion, age, national origin, ancestry, disability, marital or parental status, sexual orientation/gender identity, genetic information, or other non-merit reasons, in University programs and activities, admissions, educational programs or activities, and employment, as required by applicable laws and regulations. The following person has been designated to handle inquiries regarding the non-discrimination policies: Dr. Pamela Foster, Equal Opportunity Director, Washburn University, 1700 SW College Ave, Topeka, Kansas 66621, 785.670.1509, eodirector@washburn.edu. 
GET IN TOUCH
WITH the SRWC