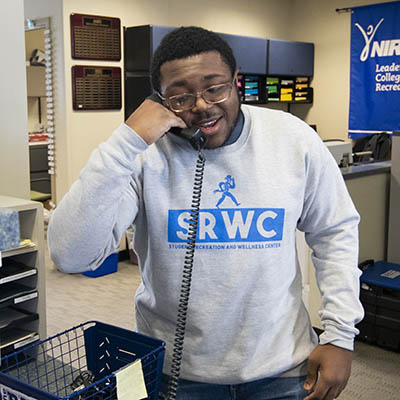 General Employment and Hiring Process
Washburn students are employed at the SRWC as intramural officials and supervisors, front desk and fitness operation specialists, facility supervisors, climbing wall staff, group exercise instructors and office assistants.
While applications are accepted throughout the year, those received between April 23 and June 30 will receive primary consideration for positions beginning in August. 
Application reviews take place on an on-going basis, with interviews scheduled in late June and early July. If you are on campus this summer, feel free to stop by the SRWC and introduce yourself.
GET IN TOUCH
WITH the SRWC