Take care of school-related business in one stop!
Welcome to the Student One Stop! The SOS is a one-stop location where you can take care of a range of school-related business. By creating a seamless organization of the Admissions, Business, Financial Aid and Registrar offices, we strive to provide exceptional service to all.
Focused on your success, our staff empowers you by assisting you through the enrollment and financial processes in an effort to help you persist through graduation.
With expertise, compassion and positive attitudes, our goal is to help with the sometimes-complex issues of the admissions, financial aid, registration and business office processes so that you can manage your university affairs in a timely and stress-free manner.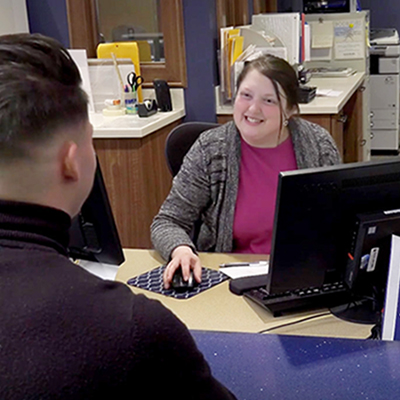 Find us in the Morgan Hall Welcome Center
The Student One Stop is located on the first floor of the Morgan Hall Welcome Center (1700 SW College Ave., Topeka, KS 66612). As you enter the building from the entrance, look for the blue lights above the counter. You can reach the One Stop via phone at 785.670.2162 or email at sos@washburn.edu.
Student One Stop hours
Monday: 8 a.m. to 5 p.m.
Tuesday: 8 a.m. to 5 p.m.
Wednesday: 9 a.m. to 5 p.m.
Thursday: 8 a.m. to 5 p.m.
Friday: 8 a.m. to 5 p.m.
Saturday and Sunday: Closed.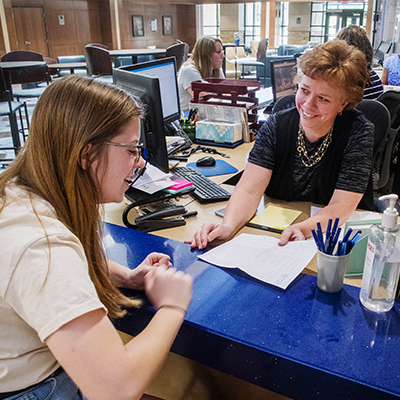 You can:
Submit an application and check ongoing admissions status.
Check to see if we have received missing documents.
Ask questions about the admissions process.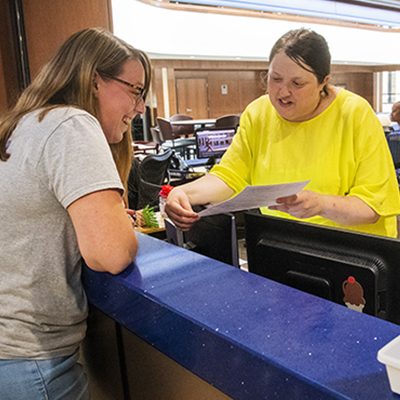 You can:
Get assistance with loans, grants, scholarships, and work-study opportunities.
Ask questions about applying for financial aid and the FASFA process.
Check aid status, receive information about verification, find out when to expect a refund check
Find important dates and deadlines regarding the aid process.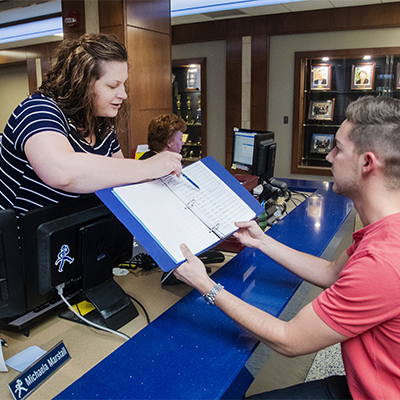 You can:
Order transcripts to be printed in person or have mailed.
Receive assistance registering for or dropping classes, accessing your records, ordering transcripts, checking grades, and filing a change of address or name change.
Ask questions about applying for graduation, holds on student accounts and using MyWashburn to enroll or check your personal class schedule.
Check if transcripts have been received and reviewed.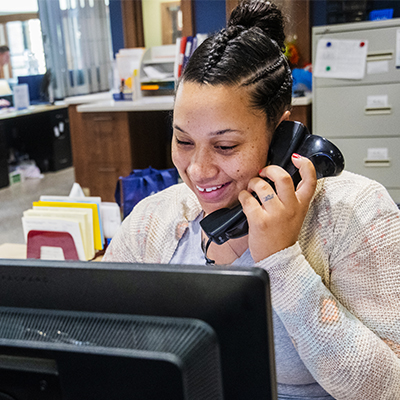 You can: 
Review your student account and pay tuition and fees.
Get more information about refunds, holds on your account, payment plans, third party payment inquiries, electronic billing.
Access and authorize users in WU-view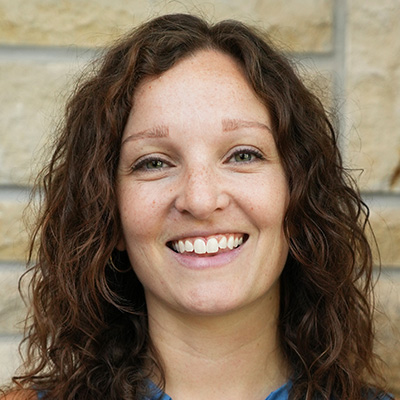 Carissa Schmidtlein, Director
Janene Freerksen, University Service Advisor
Tiffany Sejas, University Service Advisor
Other Financial Aid and Business Office Forms
Registrar and Calendar Links
Mission Statement
The Student One Stop is a centralized resource providing reliable, expert information to the campus community. The One Stop Staff works with students and their family to navigate the administrative process of higher education.
GET IN TOUCH
WITH the Student One Stop
Student One Stop
Morgan Hall Welcome Center
1700 SW College Avenue
Topeka, KS 66621