Master of Education in Curriculum and Instruction – Literacy
If your goal is to increase your knowledge in literacy to enhance your teaching skill across any subject area, this degree is for you. If you're interested in being a reading specialist check out our
Reading/ESOL program
. Our completely online program allows you to work toward your goals while balancing your work and personal responsibilities.
Career Forecast
 

Stable Outlook
.
Average Salary

 
$63,135
online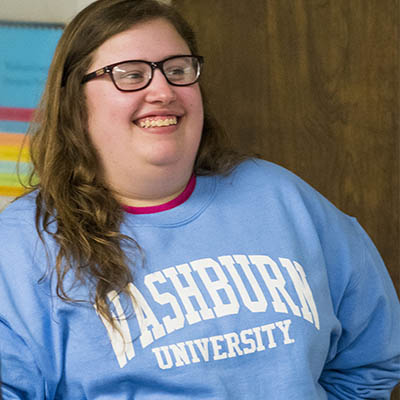 Why study curriculum and instruction at Washburn?
Our program is designed for completion while you're still teaching. From offering five different options for the capstone project to accepting transfer credit from other institutions, our program is built with flexibility in mind. All classes are online and you can start any semester of the year. You'll work with an advisor to create a plan of study that is based on your goals and interests.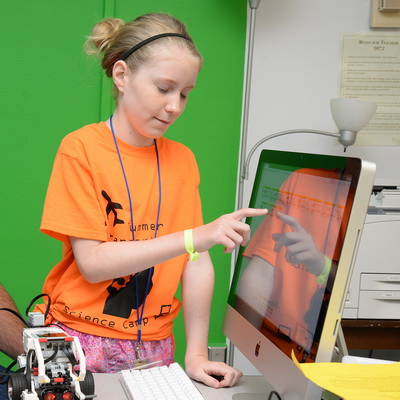 Tuition and fees
All courses in this program are offered at the Graduate Distance Education rate.
Financial aid
Financial aid is available for graduate students.
Online advantage
All courses in the M.Ed. in Curriculum and Instruction: Literacy program are offered online and can be taken at your pace. Most students take 9 to 18 credits per year, finishing the 36 credit program in 2 to 4 years. Start dates are offered in the Spring, Summer and Fall of each year so you can get started right away!
Bachelor's degree & teaching license

You'll need a copy of your current teaching license to apply to the graduate program.

This program is designed for educators interested in gaining knowledge and skills about literacy to enrich classroom teaching and learning. This program does not lead to a specific license.

Educators know literacy isn't subject-specific. Completing this program with equip you to enhance the literacy skill of your students, no matter your subject area.
This program design is tailored to the specific needs of a student pursuing a Master's Degree in C&I: Literacy. Students select courses approved by their program advisor to round out the 36 hour program. Independent Study topics must be approved by the program advisor and Department Chair
Core Courses:
ED 665 Introduction to Educational Research (3)
ED 668 Curriculum Development (3)
Area of Concentration:
RD 610 Literacy/ESOL Instructional Approaches (3)
RD 612 Literature for Children, Adolescents, and Young Adults (3)
RD 616 Teaching Writing (3)
RD 684 Literacy in the Middle and Secondary Content Areas (3)
RD 620 Literacy and ESOL Assessment (3)
RD 622 Literacy/ESOL Instructional Strategies (3)
RD 628 Linguistics, Language Development & Assessment (3)
ED 672 Issues in Education (3)
ED 680 Integrating Educational Technology in Curriculum (3)
ED 684 Multimedia in the Classroom (3)
ED 686 Integrating Internet into Instruction (3)
ED 687 Emerging Technologies in Education (3)
ED 674 Special Topics (1-3)
ED 697 Independent Study (3)
Up to 9 hours of transfer credit taken within the six year time limit may be applied if approved by the advisor. Additional hours must be approved by the Graduate Program Committee.
Program cost
Course in the Curriculum and Instruction program are offered at the Graduate Distance Education rate. Financial aid and scholarships are available to graduate students.
GET IN TOUCH
WITH Department of Education
Department of Education
Carnegie Hall, Room 202
1700 SW College Ave.
Topeka, KS 66621

Phone & Email
Phone: 785.670.1427