Scholarships for Art Majors
Thousands of dollars in scholarship support are awarded each year to new and returning art, art education and art history majors attending full time. The application deadline is typically early February for the following academic year, but some scholarships may be awarded during fall enrollment. Work-study, studio-assistant positions and internships are also available. Contact the Art Department if you have questions.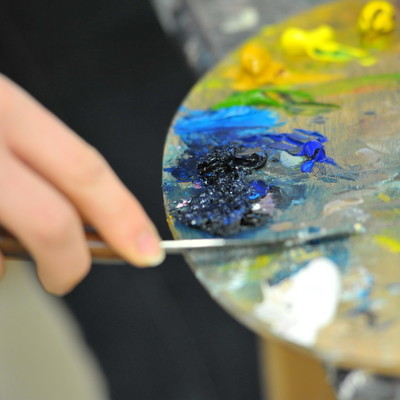 Am I eligible and what is the process?
Full-time art majors in all areas -- BA and BFA, art, art history and art education -- are eligible for scholarships. Awards are given to incoming freshmen, transfer students and returning art majors.

The application requires a portfolio, letters of recommendation, and other supporting materials. The application and materials are due in February for the upcoming fall. It's not too early to prepare. Click the Scholarship Information button for a PDF of the details. Remember, you can contact the Art Department if you have questions.
GET IN TOUCH
WITH Art Department
Art Department
Washburn University
1700 SW College Ave.
Topeka, KS 66621

Phone & Email
Phone: 785.670.1125
Office Hours:
8:00 a.m. - 5:00 p.m. Monday-Friday
art@washburn.edu