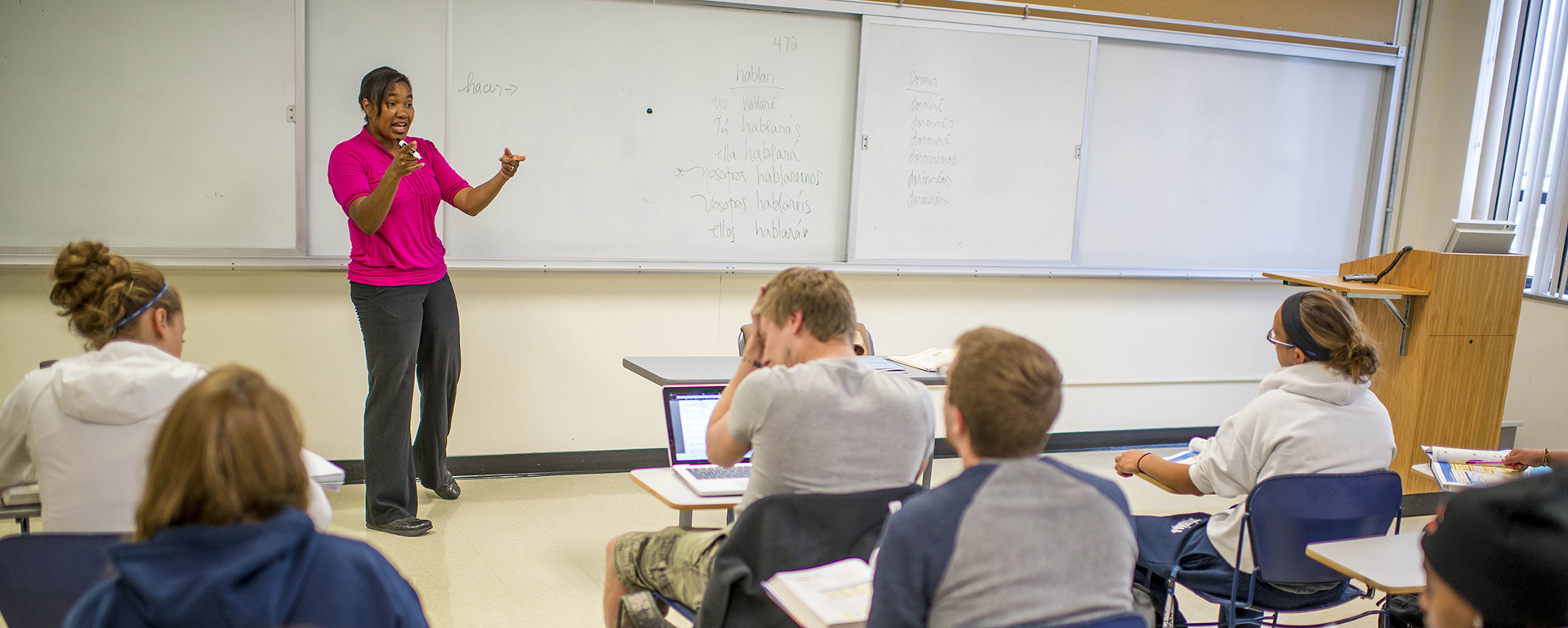 Why study Spanish Education at Washburn?
Bienvenidos! If you want to teach Spanish – in Kansas or anywhere else – Washburn can help you get there. Because Topeka 501 offers dual language Spanish-English classrooms grades P-8, you have a variety of settings to choose from for student teaching and observations.
More than half of all language majors combine their language learning with another discipline. This means your education coursework is designed to fit. You'll study abroad in a Spanish-speaking country, and you'll student teach locally. You'll also gain language proficiency in speaking, reading, writing, and critical thinking. Washburn's language educators are sought after by local, in-state, and regional school districts, some alumni even teach abroad after graduation.
Career Forecast
 

Growing Outlook
.
Average Salary

 
High school: $55,170 in Kansas; Middle school: $58,010 in Kansas
on campus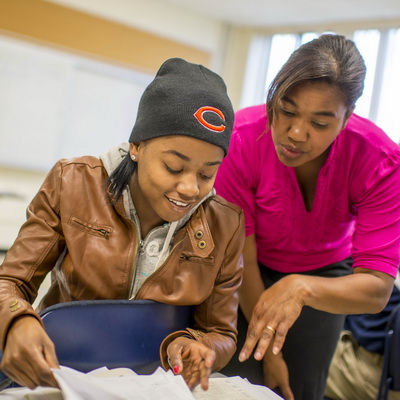 What sets Washburn Modern Language Education apart?

Admissions scholarships
Washburn University offers generous scholarships based on your interests, career aspirations, community service and academic success.
Department scholarships
Substantial scholarships are available for language majors and minors with a 3.0 GPA; the application deadline is early in the spring each year.

Tuition and fees
Courses in this degree program are offered at the Traditional Undergraduate rate.
Financial aid
Washburn University offers generous undergraduate financial aid, including scholarships and grants.
Tuition waiver programs
If you don't currently live in Kansas, learn about our Tuition Waiver programs that may qualify you for in-state tuition.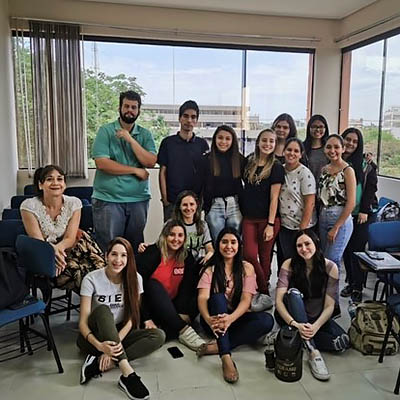 Travel!
Study abroad is strongly recommended for all modern Language students. Generous scholarships and lots of program options make this possible! You can study abroad for 4 weeks, a full year, or anything in between.
Enroll at WU & declare major

Fill out the
Undergraduate Admissions Application
and enroll to pursue Spanish Education. If you're unsure, know it is common to declare a major in Spanish at enrollment and then determine your specific interest.
Apply to the Professional Teacher Education Program: Year 2

Admission to the Professional Teacher Education program allows you to begin your teaching blocks. All Spanish language majors preparing to teach must complete:
ED 368 Methods of Teaching Foreign Languages
SP 324 Civilization of Spain
SP 325 Civilization of Mexico or SP 326 Civilization of Latin America

Licensure Exams, Teaching or Graduate School

Plan to take the Praxis exams in your final semester.
Spanish education courses and sample schedules
Set for Success
CAREER FORECAST:
growing outlook
Employment of Elementary, Middle and High School Teachers is predicted to grow about 4 percent from 2019 to 2029 according to the U.S. Bureau of Labor Statistics. The rate is as fast as average for all occupations.
Qualities for success
Open minded & eager to learn
Enjoy teaching others
Passionate about other cultures
Student/faculty ratio
9:1 Education
12:1 Modern Language
Dual Language
USD 501, Topeka Public Schools, offers a Spanish/English dual language education program grades PK-12.
Program cost
Courses in this degree program are offered at the Traditional Undergraduate rate.
GET IN TOUCH
WITH Department of Modern Languages
Department of Modern Languages
Morgan Hall, Room 350
1700 SW College Ave.
Topeka, KS 66621