Why study Anthropology at Washburn?
Are you curious about cultures, people, history, and how people engage with the world around them? Consider anthropology.
While an anthropology degree can open the door to many careers that require a bachelor's degree, it's also a path to a remarkably varied field that can provide work in a variety of settings – from outside dealing with artifacts to in community rooms working to uncover the best path forward on a tricky issue.
At Washburn, you'll learn with experts in the field who provide opportunities to build your own skills through research, practice and specialized training.
Career Forecast
 

Growing Outlook
.
Average Salary

 
$51,850
on campus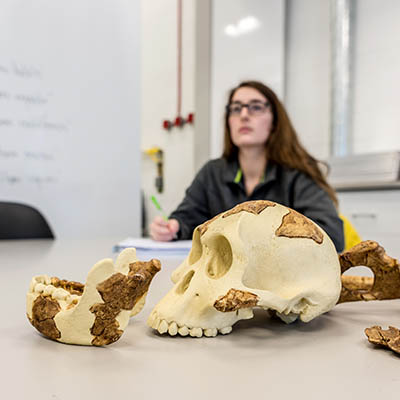 What is Anthropology?
Anthropologists try to answer the fundamental question "What makes us human?" through a global and holistic approach. American anthropology includes four subfields:
Archaeology - the study of human past
Biological Anthropology - the study of human evolution and variation
Cultural Anthropology - the study of human cultures
Linguistic Anthropology - the study of human languages
Washburn's Forensic Anthropology concentration applies the anthropological subfields of biological, archaeology and cultural anthropology in a medico-legal context.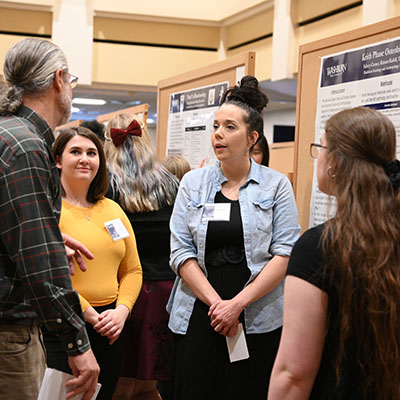 What sets Anthropology at Washburn apart?
Archaeological field school and community-engaged coursework bring careers in anthropology to life, whether you want to work with non-profits, business or government agencies.
You'll have the opportunity to complete original research with faculty mentors and to present your research at international, national or regional conferences.
Scholarships are available for returning students.
Find your people on campus with the Sociology/Anthropology Club.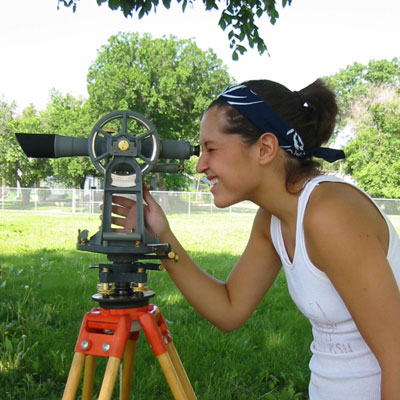 Admissions scholarships
Washburn University offers generous scholarships based on your interests, career aspirations, community service and academic success.
Anthropology department scholarships
The Sociology And Anthropology Department offers a variety of scholarships based on academic performance and career pursuits. Returning and transfer students are eligible. Applications are due early in the spring.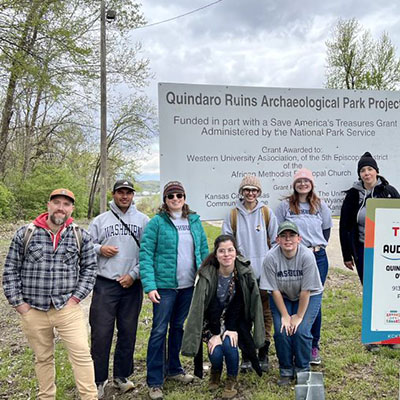 Tuition and fees
Courses in this program are offered at the Traditional Undergraduate rate.
Financial aid
Washburn University offers generous undergraduate financial aid, including scholarships and grants.
Tuition waivers
If you don't currently live in Kansas, learn about our Tuition Waiver programs that may qualify you for in-state tuition.
4-Year Plan
A Bachelor of Arts in Anthropology can be completed in 4 years. You'll also have the opportunity to participate in field school, research and/or an internship.
Enroll at WU and declare major

Fill out the
Undergraduate Admissions Application
and enroll to pursue anthropology. It's common to declare a major in anthropology at enrollment and then determine your specific interest.
Field school, research or internship

After your preliminary course work, you'll be able to participate in field school, directed research, and an internship. Connect with your advisor and attend club events to make sure you find out about opportunities coming up!

Washburn Career Services
provides several career fairs and career-readiness workshops, including resume editing and mock-interview practice.
Workforce or graduate school

Among graduates in the last five years, 26 percent have continued directly to graduate school in areas such as Biological Anthropology, Cultural Anthropology, Archaeology, Library Information Science, Organizational Leadership, and Museum Studies.
Meet alumna Sabrina Jones
"I do all the artifact processing (washing, identification/analysis, curation prep, data entry, etc.) for all phase I-III archaeological surveys conducted by the company for Section 106 (of the National Historic Preservation Act) and other compliance related requirements. We do a ton of work with the NPS (National Park Service) and the Department of Defense, as well as lots of smaller entities across the country. I literally use what I learned at Washburn every single day in my job!"
- Sabrina Jones, ba anthropology, research analyst/lab technician at a Kansas City engineering firm
Set for Success
CAREER FORECAST:
growing outlook
Qualities for success
Curious
Interested in diversity and cultures
Interdisciplinary
Open to new experiences and cultures
Student/faculty ratio
20:1
Specialized experiences
Kansas State Historical Society partnership
Archeological Field School
Cultural Anthropology is happening now – real-world opportunities
Study Abroad experiences led by faculty
Program cost
Courses in this program are offered at the Traditional Undergraduate rate. Students in this program are eligible for scholarships and financial aid.
GET IN TOUCH
WITH Sociology & Anthropology department
Sociology & Anthropology department
Henderson Learning Resource Center, Room 218
1700 SW College Ave.
Topeka, KS 66621

Connect
Phone: 785.670.1608
sociology-anthropology@washburn.edu