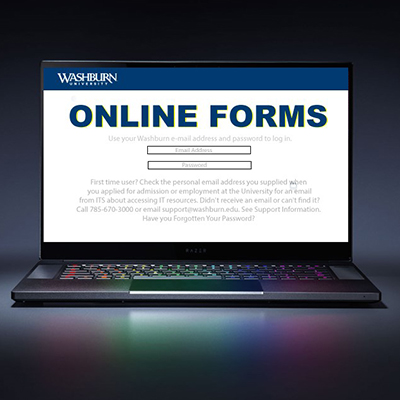 Dynamic Forms
Information Technology is excited to announce the launch of Dynamic Forms, our new campus forms and workflow system.  Dynamic Forms introduces new capabilities and provides the following benefits:

You'll spend less time filling out forms as biographical data (name, email) can be pre-populated from Banner and/or other sources.

You can receive multiple approvals easily through workflows and E-signatures.  No need to print, sign and rescan or to use an Adobe digital signature.

You can make payments and your department can receive payments.

Your personally identifiable information that a form may request is transmitted and stored in a secure manner.

All forms are responsive design so you can complete on any device: phone, computer, tablet.

No restriction on number of people who can be in the workflow or use these forms.
Dynamic Forms provides a simple, effective way for end users to create web-based forms for data collection and electronic signatures.
If you have a form you would like to have created or converted and would like to be trained on creating forms using Dynamic Forms please contact support@washburn.edu.
Call us for technical assistance
785.670.3000

Visit the Help Desk
Located in Bennett, Room 104