Why major in Mass Media with a concentration in contemporary journalism at Washburn?
If you want in news reporting – for TV, radio/podcasting, newspapers, magazines, digital outlets, or the format of the future – the concentration in contemporary journalism is for you. In this program you'll learn the technical "hard skills" and the "soft skills" necessary for interviewing, public records analysis, information gathering and fact-checking. With this major you'll graduate with a portfolio and internship experience and be ready to put your critical thinking skills to work for your community.

Career Forecast

 

Growing Outlook

.

Average Salary

 

$49,300

on campus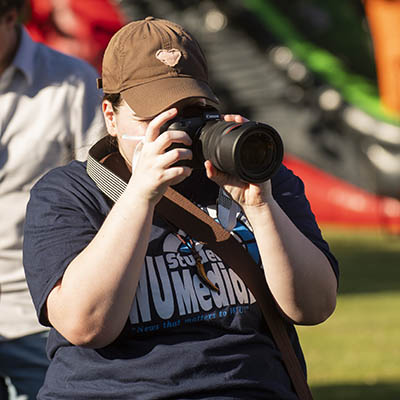 What sets Washburn Mass Media apart?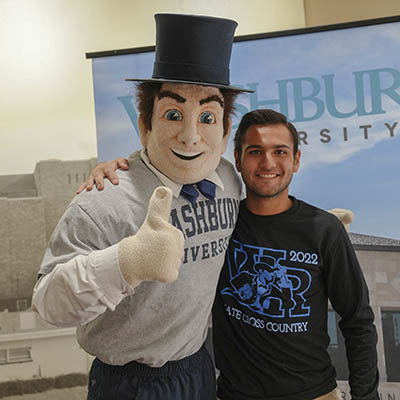 Admissions scholarships
Washburn University offers generous scholarships based on your interests, career aspirations, community service and academic success.
Mass Media scholarships
You're eligible for a variety of scholarships based on academic performance and career pursuits. Available for incoming freshmen, current and transfer students. Applications are due early in the spring semester for the following year.
Tuition and fees
Courses in this program are offered at the Traditional Undergraduate rate.
Financial aid
Washburn University offers generous undergraduate financial aid, including scholarships and grants.
Tuition waivers
If you don't currently live in Kansas, learn about our Tuition Waiver programs that may qualify you for in-state tuition.
4-Year Plan
A Bachelor of Arts in Mass Media with a concentration in contemporary journalism can be completed in four years. You'll complete an internship and have the opportunity to complete a minor in an area of interest to you.
Enroll at WU and declare major

It is common to declare a major in Mass Media at enrollment and then determine your specific concentration.
Gain experience with Student Media

In this applied field, you'll be able to work directly with clients in project-based courses. As you advance in your skills you can also take on
paid roles with Student Media
.

Mass media majors who complete specific requirements advance to a for-credit internship experience. Recent sites have included: KTWU, WIBW, KSNT, Cumulus Broadcasting, and National Geographic Magazine.
Bachelor's degree and workforce

As you prepare for the job search, engage with
Washburn Career Services
for career fairs, mock interviews, and resume review.
Set for Success
CAREER FORECAST:
growing outlook
Job Placement
85%
of graduates begin their careers in a media industry role.
Student/faculty ratio
13:1
Graduate in four years
More than half of all mass media majors graduate in four years.
Program cost
Courses in this program are offered at the Traditional Undergraduate rate. Students are eligible for scholarships and financial aid.
GET IN TOUCH
WITH Mass Media Department
Mass Media Department
Henderson Learning Center
3rd Floor; Room 316
1700 SW College Ave
Topeka, KS 66621