Why study computational physics at Washburn?
If you're interested in physics, you may know computational physics is the study and implementation of numerical analysis to solve problems in physics for which a quantitative theory already exists. Our department specializes in computational physics research, with a wide-range of applications, from the dynamics of neutron stars to how life on Earth is affected by radiation from space.
When you study with us, you'll get personal attention not available at larger universities. You'll participate in research projects in one-on-one collaboration with your mentor professor, and you'll be ready for graduate study.

Career Forecast
 

Growing Outlook
.
Average Salary

 
$128,950 with terminal degree
on campus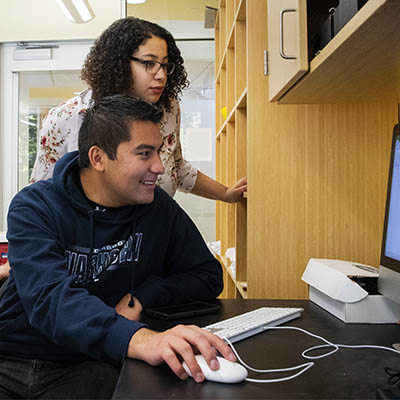 What sets Physics at Washburn apart?
The Physics Department offers lots of supports to help you reach your goals, including free tutoring, varied research opportunities, and several internship sites.
Physics Department Scholarships are available to incoming and returning majors.
Find your people on campus with Physics and Engineering Club.
Graduate with research experience guided by a faculty mentor, which could lead to a conference presentation and/or publication. Our faculty work in the areas of astrobiophysics, biophotonics, and numerical relativity.
Get an internship! Physics faculty and prior students have built strong relationships with local and regional companies and agencies who are looking for interns.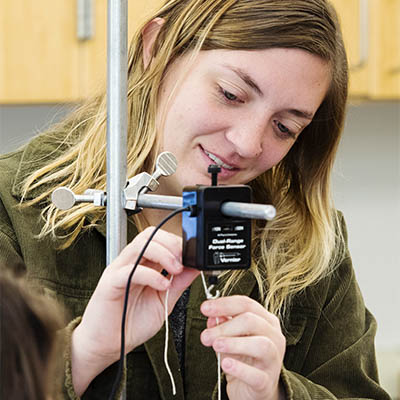 Admissions scholarships
Washburn University offers generous scholarships based on your interests, career aspirations, community service and academic success.
Physics department scholarships
The physics department offers renewable scholarships for new and returning physics majors. Applications are due early in the spring each year.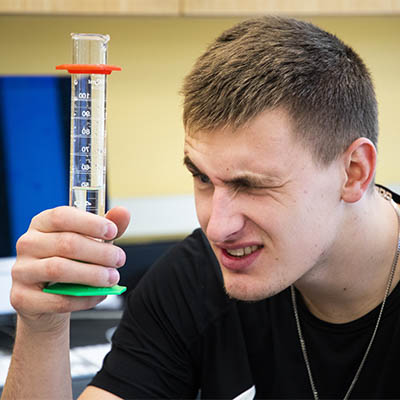 Tuition and fees
Courses in this program are offered at the Traditional Undergraduate Rate.
Financial aid
Washburn University offers generous undergraduate financial aid, including scholarships and grants.
Tuition waivers
If you don't currently live in Kansas, learn about our Tuition Waiver programs that may qualify you for in-state tuition.
What's right for me: Physics, Computational Physics, or Engineering?
This is the right program for you if you know you want to continue with advanced study in physics. Our department specializes in computational physics and recent graduates have gone to graduate school at a variety of institutions.
Current research within the department includes:
Astrobiophysics: Students doing projects in astrobiophysics use computational models with observational and experimental data to answer questions about how astrophysical phenomena effect the Earth.
Biophotonics: Students doing projects in the biophotonics lab use digital holographic microscopy, fluorescence microscopy, and/or quantitative phase imaging to address biophysical problems.
Numerical relativity: Students doing projects in numerical relativity create and run simulations of astrophysical phenomena involving compact objects (e.g. black holes) and gravitational waves.
4-Year plan
A Bachelor of Science in Computational Physics can be completed in 4 years. You'll complete a guided research project for at least one semester.
Enroll at WU and declare major

Fill out the Undergraduate Admissions Application and enroll to pursue computational physics. It's common to declare a major in physics at enrollment and then determine your specific interest.
The best things you can do to succeed in in sciences at Washburn are: attending class regularly, completing assignments and developing strong study routines, coming to class prepared, and accessing free tutoring and professor office hours when you have questions.

Conduct research with a faculty mentor and plan to present and/or publish your findings.

Workforce or graduate school

Among our recent graduates is a computational physics major who is continuing his studies at MIT.
Physics at Washburn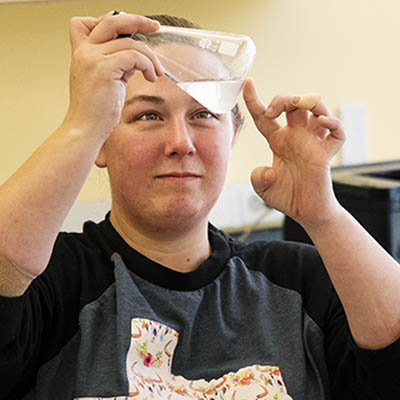 Physics
This is the right program for you if you're not certain where you want your degree to take you, or if you want to prepare for intellectual property law or another field where a strong science background is necessary.
Engineering Transfer Program
If you know you want to study engineering, our program allows you to take foundational courses in a small-class environment then transfer to a school of your choice.
Set for success
CAREER FORECAST:
growing outlook
Qualities for success
Curiosity
Integrity
Creativity and patience
Ability to work collaboratively
Student/faculty ratio
14:1
Top tools
The Physics & Astronomy Department houses the High Performance Academic Computing Environment (HiPACE), which provides research computing resources for students and faculty. In this major you'll utilize its super-computing power in your research.
Program cost
Courses in this program are offered at the Traditional Undergraduate rate. Students are eligible for scholarships and financial aid.
GET IN TOUCH
WITH Physics & Astronomy Department
Physics & Astronomy Department
Stoffer Science Hall, Room 210
1700 SW College Ave.
Topeka, KS 66621