Why Washburn for Engineering?
Engineers are problem-solvers. If you want to be an engineer and you know you'll thrive in a small school environment as you transition to college, Washburn's Engineering program is your solution. This program is designed with your success in mind. You'll work with expert faculty members, who also have worked in the field and know what it takes to contribute at the highest levels. You'll learn from those experts, not graduate students. And because you'll be learning in Topeka you'll have access to major firms and state agencies where you can intern or co-op, shadow, and research.
Career Forecast
 

Growing Outlook
.
Average Salary

 
$137,330 depending on degree
on campus
What sets the Engineering Transfer Program at Washburn apart?
The Physics Department offers lots of supports to help you reach your goals, including free tutoring, varied research opportunities, and several internship sites.
Physics Department Scholarships are available to incoming and returning majors.
Find your people on campus with Physics and Engineering Club.
Our 3-2 Dual Degree program is the best preparation around. The partnership means you can transfer to K-State, KU, or UMKC engineering schools and earn a bachelor's degree from Washburn and that school.
Our pre-engineering option will give you the focused attention you need to succeed in foundational courses before you transfer to a School of Engineering.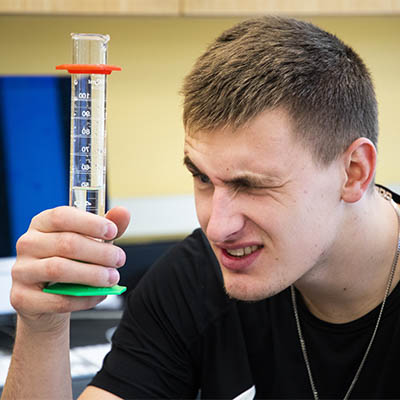 Admissions scholarships
Washburn University offers generous scholarships based on your interests, career aspirations, community service and academic success.
Physics department scholarships
The physics department offers renewable scholarships for new and returning physics majors. Scholarships reserved exclusively for pre-engineering students are also available. Applications are due early in the spring each year.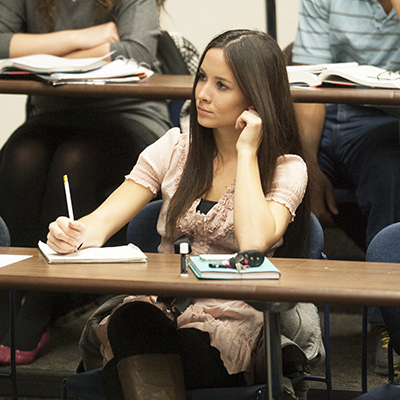 Tuition and fees
Courses in this program are offered at the Traditional Undergraduate rate.
Financial aid
Washburn University offers generous undergraduate financial aid, including scholarships and grants.
Tuition waivers
If you don't currently live in Kansas, learn about our Tuition Waiver programs that may qualify you for in-state tuition.
2-Year Plan at Washburn
At Washburn you'll complete your general education courses and foundation level courses in math, physics and engineering in a small-class environment. Students typically take two to three years to complete these while balancing other responsibilities, and earn an Associate of Science in Engineering-Physics in the process. You can then transfer to a school of your choice where, with proper planning, you can finish with a bachelor's degree in physics from Washburn and a bachelor's in engineering from your transfer school. Learn more below about the pre-engineering and 3-2 dual degree options.
Washburn University is cooperating with four-year engineering institutions to offer a pre-engineering program. In this program, students initially enroll at Washburn and then transfer to the four-year engineering institution where they complete the requirements for their Bachelor of Science degree. Typically two to three years of study are completed at Washburn.
The basic science and mathematics courses for most engineering curricula are two semesters of general physics, two semesters of general chemistry, three semesters of calculus, one semester of differential equations, and one semester of computer science where a high level programming language is learned. These are all courses that can be taken at Washburn and a student interested in engineering should take as many of them as possible.
The choice of additional science courses will depend on the particular area of engineering in which the student is interested. Curricula for the various engineering fields have much in common during the first two years of study, although there are some differences during these years. During the final two years, the curricula vary greatly and include many specialized courses. Since the degree students earn comes from the engineering school, students must consider the requirements of the engineering program they plan to enter when selecting courses at Washburn.
It is possible for students who enter Washburn with the intention of transferring to an engineering school to decide to stay at Washburn for all four years. Therefore, students in pre-engineering are strongly advised to plan their courses in such a way that, should they retain their interest in science but decide not to transfer, they can complete a physics, mathematics, biology, or chemistry major at Washburn, including the general education requirements, within the normal four years.
Throughout the entire process at Washburn University, faculty advisors assist the students and cooperate with faculty in the various schools of engineering to determine those courses at Washburn that will fulfill the student's specific course and program requirements.
An engineering degree coupled with a physics, mathematics, or chemistry degree from Washburn University provides students with exceptionally strong technical and theoretical backgrounds which better prepare them for careers in engineering, especially if research or graduate work is involved.
To assist in this effort, Washburn has developed a 3-2 Program with the engineering schools at the University of Kansas, Kansas State University, and the University of Missouri - Kansas City. In the 3-2 Program, students initially enroll at Washburn, then transfer to KU, KSU, or UMKC to earn their Bachelor of Science degree in engineering. An additional Bachelor of Science degree in physics, mathematics, or chemistry may be earned from Washburn. To earn degrees from both institutions, regular requirements for each degree must be fulfilled. Courses will be selected, as much as possible, to simultaneously fulfill degree requirements from both universities.
EG 105 Introduction to Engineering (3)
Introduction to the professional role of an engineer with an orientation to the academic requirements of engineering studies, responsibilities of engineering students and professionals, discussion of various engineering careers, jobsite duties, professional development and registration and engineering ethics. Included are problem definition and solution, engineering design and terminology and the role of technology and its influence on society.
EG 116 Engineering Graphics (3)
Elements of geometry of engineering drawing with emphasis on spatial visualization and applications. Freehand sketching, dimensioning, and graphs. Computer aided design and engineering analysis.

EG 250 Engineering Mechanics: Statics (3)
Vector notation; resultants of force systems; analysis of force systems in equilibrium including beams, frames and trusses; analysis of systems involving friction forces; determination of centroids, centers of gravity, second moments of areas, moments of inertia. Prerequisites: MA 151 and PS 281.
EG 351 Engineering Mechanics: Dynamics (3)
Displacement, velocity, and acceleration of a particle; relation between forces acting on rigid bodies and the changes in motion produced; translation; rotation; motion in a plane; solutions using the principles of force, mass and acceleration, work and energy, and impulse and momentum. Prerequisites: EG 250 and MA 152.
EG 360 Mechanics of Materials (3)
Elementary theories of stress and strain, behavior of materials, and applications of these theories and their generalizations to the study of stress distribution, deformation, and instability in the simple structural forms that occur most frequently in engineering practice. Prerequisites: EG 250 and MA 253.
Enroll at WU and declare major

Fill out the Undergraduate Admissions Application and enroll to pursue pre-engineering. It's common to declare a major in physics at enrollment and then determine your specific interest.
 The best things you can do to succeed in in sciences at Washburn are: Attending class regularly, completing assignments and developing strong study routines, coming to class prepared, and accessing free tutoring and professor office hours when you have questions.
Plan program with advisor

Decide if you plan to complete the pre-engineering or 3-2 Dual Degree program. Work with your advisor to ensure you get the necessary courses and understand what you'll need to do at your transfer institution.
Co-op program and prepare to transfer

Join the co-op program for on the job training. Prepare to transfer and continue with your engineering degree. Your advisor will help you understand the requirements of these opportunities.
Associate of Science and transfer

The Associate of Science in Engineering-Physics that you'll earn at Washburn typically takes students two to three years. Then you'll transfer to a school of your choice.

With proper planning, you will finish with a bachelor's degree in physics from Washburn and a bachelor's in engineering from your transfer school.
Physics at Washburn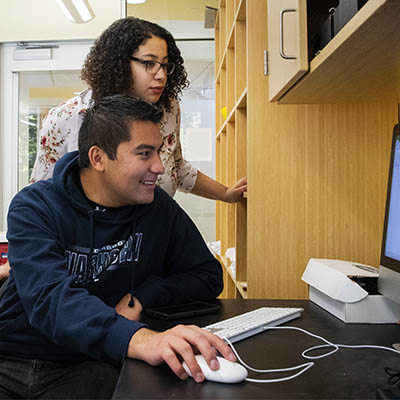 Computational Physics
This is the right program for you if you know you want to continue with advanced study in physics.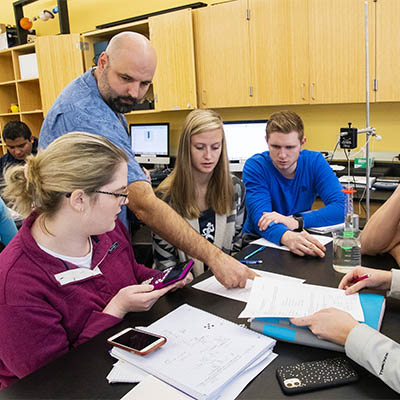 Physics
This is the right program for you if you're not certain where you want your degree to take you, or if you want to prepare for intellectual property law or another field where a strong science background is necessary.
Set for Success
CAREER FORECAST:
growing outlook
Qualities for success
Curiosity
Integrity
Creativity and patience
Ability to work collaboratively
Student/faculty ratio
14:1
Recent internship sites
Kiewit Construction
Haas Metal Engineering
Bartlett & West
Program cost
Courses in this program are offered at the Traditional Undergraduate rate. Students in this program are eligible for scholarships and financial aid.
GET IN TOUCH
WITH Physics & Astronomy Department
Physics & Astronomy Department
Stoffer Science Hall, Room 210
1700 SW College Ave.
Topeka, KS 66621