Faculty and Student Research
Washburn business faculty conduct programs of research in their disciplines.  Whether creating new knowledge, contributing to their professions or developing new ideas and materials for the classroom, our faculty maintain their intellectual capital and share their knowledge with our students and our community. Our Business Seminar Series and Working Paper Series, both sponsored by Kaw Valley Bank, are important outlets for disseminated our research. We also honor the accomplishment of our faculty with the Kaw Valley Bank Excellence in Research Award. 
Students also engage in research activities in their coursework and in other programs, including the Washburn Transformational Experience Creative and Scholarly program and Apeiron.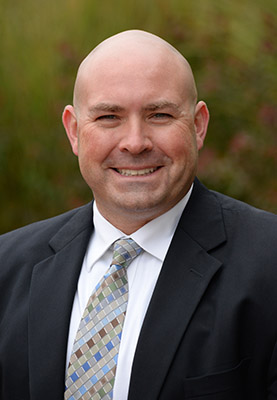 Kaw Valley Bank Excellence in Research Award
The Kaw Valley Bank Excellence in Research Award is given annually to one of the school faculty members who have made substantial contribution in research. Discipline-based research, contributions to practice, and teaching-related research all help to maintain and enrich the intellectual capital of our faculty.
The 2020 recipient of the Kaw Valley Bank Award for Research Excellence is Dr. Sungkyu Kwak.  In the last five years, he has published six peer-reviewed journal articles, and dozens more in  his career.  His research has been focused on several aspects of seasoned equity offerings.
Working papers from our School of Business faculty are research "works-in-progress."  If you are on campus, feel free to take a copy of the most recent papers from the display case on the third floor of Henderson Hall. If you would like to have an electronic copy of a past or current paper, visit the Mabee library website.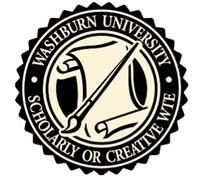 The Washburn Transformational Experience program was established to provide you with an opportunity to make a difference to others or society through enhanced learning in four transformational areas. This experience will enable you to gain advanced learning in ways other than through traditional college studies. Additionally, after graduating when you are competing with others for employment, this experience will set you apart. You will be able to showcase your newly acquired skills and experience on your resume or during interviews. Employers are looking for candidates who have gone above and beyond the status quo. What will you have to offer?
Scholarly or Creative Activity: Students will complete a scholarly or creative activity utilizing advance knowledge gained through independent work under the guidance of at least one faculty member. Possible options for BBA students include BU404 Independent Study in Business or BU405 Honors Research in Business or you may choose to participate in Apeiron, a forum of student research, scholarship, and creativity.
Schedule an appointment with the WTE Area Director or SOBU Advisor to obtain more information regarding the Scholarly or Creative WTE.
School of Business Advisor
Rob Hull
HC311I, 785.670.1600
Paul Byrne
HC310G, 785.670.1597
Area Director
Mike Russell
HC211E, 785.670.1566
The School of Business Research Seminar, sponsored by Kaw Valley Bank, allows School faculty, students, and guest presenters to share their ongoing research and receive critical feedback.
Presentation Schedule:
Tuesday, September 3, 12:30 pm, HC 104
Rob Hull with Shane Van Dalsem
"Optimal Target Rating and C Corp Valuation"
---
Tuesday, September 24, 12:30 pm, HC 104
Manaf Sellak
"Endogenous Security, Optimal Tariffs, and Regional Trade Agreements: A Conflict-Theoretic Analysis"

---
Tuesday, October 8, 12:30 pm, HC 104
Shane Van Dalsem
"PrOACT: A Structured Decision-Making Model"
---
Tuesday, October 29, 12:30 pm, HC 104
Akhadian Harnowo
"Understanding Impact of Supply Chain Orientation and Suppy Chain Integration on Firm Performance: A Moderated-Mediation Analysis"
---
Tuesday, November 5, 12:30 pm, HC 104
Louella Moore
"The Boundary Problem in Critical Accounting Discourse: Revisiting the 1912 Bread and Roses Textile Strike"
---
Tuesday, November 19, 12:30 pm, HC 104
David Price
"Introducing University Pitch Competitions: An Analysis of the First Five Years"

---
Tuesday, December 3, 12:30 pm, HC 104
Liviu Florea
"An Exploratory Study on Cultural Values"
---
Sponsored by: