Applied Portfolio Management
Applied Portfolio Management offered on both the undergraduate and graduate levels (BU 484 and BU 998, respectively) allows students to learn by managing an actual portfolio of stocks, thanks to funding provided by Washburn University Foundation. 
The course operates like a business inside the School of Business – scheduled classes are run like meetings, and students are promoted through the series of job responsibilities including research associate, research analyst and portfolio manager. The lab-style setting and cutting edge research tools offered by the Technology Center also allows students to conduct a classic bottom-up fundamental analysis.
The Student Investment Fund (SIF) has slightly outpaced the S&P 500 over the past five years: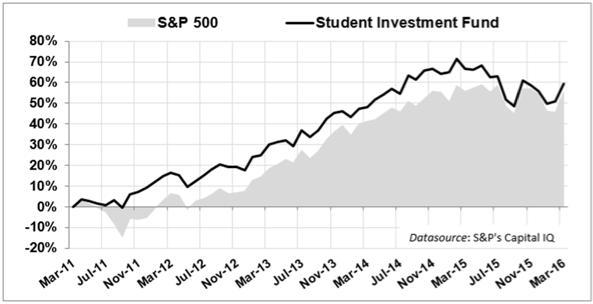 Student Investment Fund Results (2016)