Certificate in Non-Profit Management
Move up in your career and make a difference in your community by earning a certificate in Non-Profit Management. Our program offers specialized training that prepares you to work as a leader in the non-profit sector. Graduates may find employment in a wide variety of non-profit organizations such as social welfare agencies, public charities, foundations, advocacy groups or health care entities. You also may choose to continue your education with a master's degree in fields such as public administration or social work. Managing a non-profit agency is challenging work, but the rewards are great when you provide important services to the community. Be part of a profession that focuses on vital issues and fosters hope for the future!

Career Forecast

 

Bright Outlook

.

Average Salary

 

$69,600

on campus

online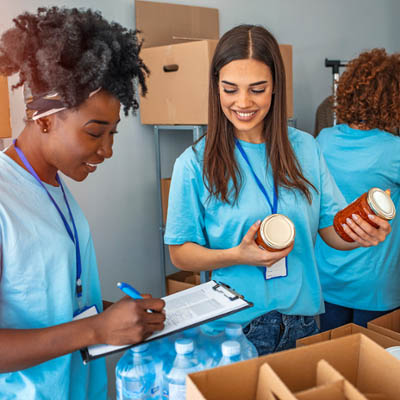 Grow as a Leader at Washburn
Our program is an interdisciplinary certificate offered in collaboration with Washburn's Political Science Department. We focus on evidence-based practices to address critical challenges in the field. You also will have an opportunity to apply classroom knowledge to real-life situations through an internship. Washburn understands all of us benefit from a broad, inclusive perspective and we welcome diverse backgrounds. We put our students first by customizing academic plans to fit busy lives. Examples include:
Courses can be taken online, in-person or a mixture of both to be compatible with your schedule.
You may choose to attend full-time or part-time.
Washburn is transfer-friendly and accepts substitutions from related coursework taken at other universities.
Our full-time faculty members bring real-world training and expertise to the classroom.
Our faculty-student ratio is 12:1 which allows for more small group, individualized instruction to enhance your learning experience and career preparation.
Experience meaningful fieldwork and professional networking in your own community through an internship of 150 clock hours.
Graduates of our program have the real-world knowledge to find positions in their areas of interest. You will land more than a job. It is a rewarding career that promotes the well-being of individuals, families and communities.
Well-Suited Degrees
The Non-Profit Management Certificate requires a previous or concurrent bachelor's degree. Several bachelor's programs are a good fit with the certificate including Criminal Justice, Family and Human Services, Health Services Administration, Public Administration and Social Work.
Explore the Program
Students pursuing the Non-Profit Management Certificate will enroll in the following courses to complete this 27 credit hour program.
HS323 Service Coordination

PO245

Introduction to Public Administration

HS300

Prevention and Social Change

PO393

Public Budgeting

or

PO346 Problems in Public Administration

PO395

Non-Profit Management or PO394 Public Management Techniques

HS446

Legal, Ethical and Professional Issues or PO346 Problems in Public Administration

HS495

Research and Evaluation

or

PO401 Program Evaluation Methods

HS/PO

300-400 Level Approved Elective

Approved internship in Family & Human Services or Political Science
Students must complete one internship of 150 clock hours to complete the certificate. To be accepted into the internship program, you must have completed required prerequisite coursework. Find details in the Family Services Internship Manual.
Our community is fortunate to have numerous non-profit agencies and organizations that promote the well-being of individuals and families in our area. Issues they address range from food and shelter insecurity to mental health and child development.
Alzheimer's Association
American Cancer Society
American Heart Association
American Red Cross
Big Brothers Big Sisters
Breakthrough House
Catholic Charities
Child Care Aware of Eastern Kansas
Cornerstone
Doorstep
Family Service & Guidance Center
Kansas Children's Service League
March of Dimes
Marian Dental Clinic
Midland Care
SLI
Tfi Family Services
Topeka Community Foundation
Topeka Rescue Mission
United Way of Greater Topeka
Valeo Behavioral Health Care
YMCA
YWCA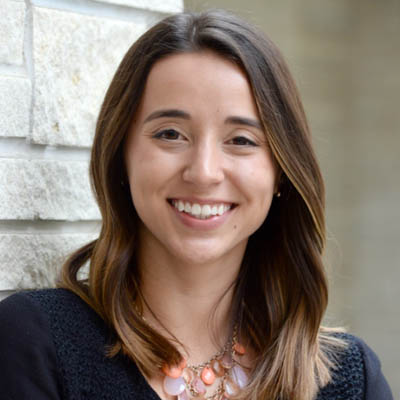 Meet Graduate Chelsie Wilson
Chelsie Wilson graduated from Washburn University with a Bachelor of Applied Science in Human Services Degree with emphasis in Integrative Practice. She also completed her certificates in Non-Profit Management and Trauma & Recovery Services. Although her parents are Washburn alumni, her decision to attend Washburn was based on smaller class sizes and the university's environment.
"It was a school that truly cared about the success of each student, encouraged students to get involved, created connections with peers and helped explore their interests," Chelsie said. "It truly felt like a place to call home."
During her time at Washburn, Chelsie completed internships at Topeka Rescue Mission in the Children's Palace, Doxazo Ministries and Post-Adoption Resources Center at Kansas Children's Service League. Those opportunities led to her first full-time position with the Children's Palace, an early education center for children whose families currently or formerly reside at the Topeka Rescue Mission homeless shelter.
-Chelsea Wilson, BAS Human Services, 2018
 Certificates: Non-Profit Management and Trauma & Recovery
By the Numbers
CAREER FORECAST:
bright outlook
Employment of social and community service managers is projected to grow 17 percent from 2019 to 2029, much faster than the average for all occupations. Much of the job growth is the result of an aging population. An increase in the number of older adults will result in a need for more social services, such as adult daycare, creating demand for social and community service managers. (source: US Bureau of Labor Statistics)
Student/Faculty Ratio
12:1
Program Cost
Courses in these programs are offered at the traditional undergraduate rate. Competitive scholarships are available from the School of Applied Studies (SAS), as well as through Washburn University.
Apply Now
Apply now to earn a certificate in Non-Profit Management. Contact Washburn's School of Applied Studies to start the process. Students are eligible to apply if they have a bachelor's degree or are currently in the process of earning a bachelor's degree.