Social Work
Pursue more than a career. Pursue your passion by earning a degree in social work. Learn to give voice to those from all backgrounds and walks of life. Find meaning in the work you do by creating change and providing support to people who are navigating difficult circumstances. Daily problem-solving gives professionals in this field a true sense of accomplishment and reward. Opportunities are available in multiple settings such as health care, juvenile and adult justice systems or child welfare agencies. Ready to change lives? Start with your own!
Career Forecast
 

Bright Outlook
.
Average Salary

 
$46,900
on campus
hybrid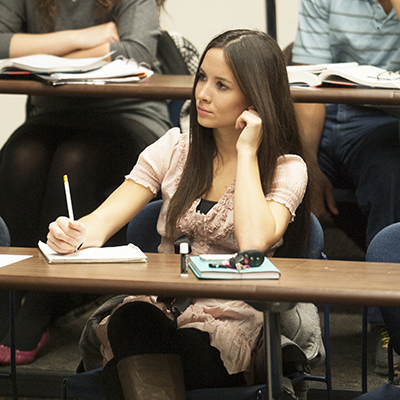 Social Work at Washburn
Education is a personal experience at Washburn University. Flexible schedules and convenient course delivery fit your busy schedule. Small class sizes allow you to connect with faculty as you learn to connect with clients as a social work professional. The mission of our bachelor's degree program is to pursue social and economic justice while remaining dedicated to the value, worth and dignity of all persons. Qualities that make a good candidate in this field include:
dedication to social justice
relationship builder

collaborative

supportive

empathetic

critical thinker
At Washburn, you will learn theories, skills and ethics related to core content in human behavior. Our curriculum explores the social environment, social work practice, policy development, quantitative and qualitative social work research methods as well as the history and foundations of the social work profession.
During your final year, utilize your knowledge and skills to gain real-world experience. During Capstone Field Education, the student works with clients 16 hours a week for two semesters under the supervision of qualified professional social workers.
The BSW at Washburn University is nationally accredited by the Council on Social Work Education (CSWE), and BSW graduates are eligible for state licensure to practice social work professionally. Our course of study also offers excellent preparation for continued social work education at the graduate level.

Earn a bachelor's degree in social work.

Graduates, entering the workforce, can land jobs in numerous settings from nursing homes and hospitals to rehabilitation centers and schools.

Earn a master's degree in social work from Washburn University. Graduates prepare to provide direct clinical social work services to individuals, families and groups in inner-city, urban and rural settings. Particular emphasis is placed on those who are at-risk or unrepresented.

Pursue a doctoral degree in social work. It is a valuable move for professionals who are considering a career in social work education.
BSW Program Overview
Learn how candidates qualify to apply for Washburn's Bachelor of Social Work program and the requirements for completing the program.
2-Year Plan
Students, transferring to Washburn, or current students who are changing their major can complete the bachelor's degree in social work in as few as two years. Be sure to review the transfer/change of major policy for this degree.
4-Year Plan
Students, enrolled in the Bachelor of Social Work program, may complete their degree in four years by taking 15 credit-hours per semester. Check out an example of the courses and schedule that are required.
Jobs & Opportunities
CAREER FORECAST:
bright outlook
The job outlook for social workers is predicted to increase by 13% from 2019-2029, according to the U.S. Bureau of Labor Statistics (BLS), which is much faster than other occupations.
CAREER OPTIONS
social worker
case manager
family protection worker
rehabilitation specialist
residential counselor
Program Cost
Washburn offers a competitive tuition rate. Both in-state and out-of-state students (Colorado, Missouri, Nebraska, Oklahoma and Texas) pay the same rate. Financial aid and scholarships are available to those who qualify.
How to Apply
Apply now to Washburn University and begin your educational journey toward a career in social work.
GET IN TOUCH
WITH Social Work
Social Work
Benton Hall, Room 412
1700 SW College Ave.
Topeka, KS 66621