International Freshman Merit Scholarships
| | | |
| --- | --- | --- |
| Name | GPA (Based on 4.0 Scale) | Amount |
| Ichabod | 4.0+ | $20,000 ($5,000 per year) |
| Bell Tower | 3.90-3.99 | $16,000 ($4,000 per year) |
| Top Hat | 3.65-3.89 | $12,000 ($3,000 per year) |
| Bow Tie | 3.40-3.64 | $8,000 ($2,000 per year) |
| Blue & White | 3.00-3.39 | $4,000 ($1,000 per year) |
Qualified F-1 international students who enroll full-time at Washburn University within one year of graduation from high school may be eligible for an International Freshman Merit Scholarship as determined by the chart above. Initial Award amounts vary from $1,000 to $5,000 for the first academic year and are based on your high school GPA (Grade Point Average). International Freshman Merit Scholarships are renewable for up to eight consecutive semesters (renewal criteria below).
How to apply: Students are automatically considered, no separate application required.
Priority date: February 15 for fall semester (starting in August); October 15 for spring semester (starting in January).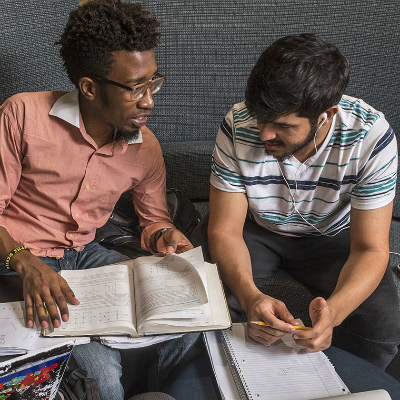 Eligibility
You must submit your official or unofficial high school transcripts to Washburn University to receive an institutional scholarship. The best way to submit them is to include them with your application for admission. Awards are withdrawn if you do not submit your transcripts. 
Washburn University awards merit scholarships based only upon a student's final high school GPA.
Washburn will use either the weighted or unweighted GPA — whichever benefits the student most.
These scholarships are awarded to students who enroll in at least 12 credit hours for both the fall and spring semester within one year of graduation from their high school.
You must complete the admission requirements for undergraduate students in the Office of International Programs by June 15 (fall)/November 15 (spring).
If you feel your application warrants additional review, please contact International Programs at international@washburn.edu.
Renewal Criteria
Student must maintain a 3.00 Washburn University GPA and complete at least 27 hours per academic year at Washburn University, which can include any summer coursework.
Scholarships are given for a student's first bachelor's degree or eight semesters of enrollment, whichever comes first.
More Scholarships
Washburn also offers a wide variety of other scholarships which international students may be eligible for. Check out our admissions scholarships page for other opportunities.
GET IN TOUCH
WITH International Programs
Office of International Programs
1700 SW College Ave.
Topeka, KS 66621