Why earn an Associate of Arts in Laboratory Science at Washburn? 
Designed to meet the requirements of a pre-pharmacy program, our Associate of Arts in Laboratory Science is also ideal for those who want to work as medical lab technologists or technicians. Offered by the Department of Chemistry, this program will ensure you have the social experience of a liberal arts college while you earn your two-year degree.

Career Forecast

 

Growing Outlook

.

Average Salary

 

$49,820 with AA; $90,000+ as a pharmacist

on campus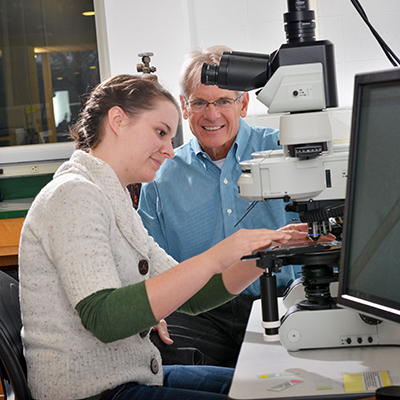 What sets Chemistry at Washburn apart?
You'll learn from professors, not graduate students.
Chemistry Club is a great way to meet others with common interests!
Scholarships are available for first-time students, transfer students, and continuing students in this program. 
Receive free tutoring or get paid by the department to work as a tutor.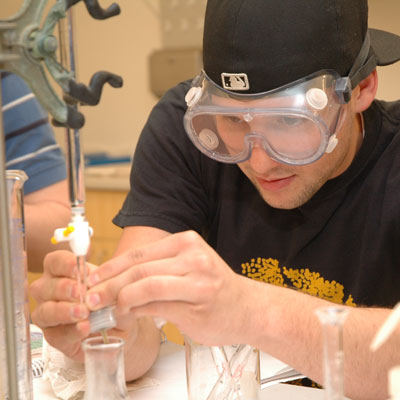 Admissions scholarships
Washburn University offers generous scholarships based on your interests, career aspirations, community service and academic success.
Chemistry department scholarships
You're eligible for a variety of scholarships based on academic performance and career pursuits. Available for incoming freshmen, current and transfer students. Applications are due early in the spring semester for the following year.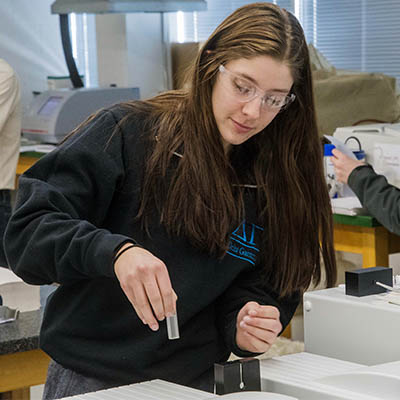 Tuition and fees
Courses in this program are offered at the Traditional Undergraduate rate.
Financial aid
Washburn University offers generous undergraduate financial aid, including scholarships and grants.
Tuition waivers
If you don't currently live in Kansas, learn about our Tuition Waiver programs that may qualify you for in-state tuition.
2-Year Plan
An Associate of Arts in Laboratory Science can be completed in 2 years.
Enroll at WU and declare major

If your intention is pharmacy school, meet with the Pre-pharmacy advisor as early as you can. You can declare the AA in laboratory science or Chemistry as your major.

Get involved in student clubs and organizations to make the most of your short time on campus. If you know you want to go to pharmacy school, make sure you understand the requirements for admission. The pre-pharmacy advisor can help!

In addition to your course work, this year you'll be applying to pharmacy schools. Get the help you need from the
Tutoring and Writing Center
at Mabee Library and your advisor.
Workforce or Pharmacy School

If you're preparing for professional school interviews,
Washburn Career Services
can help with mock interviews. If you're going to be looking for jobs in your field, Career Services provides resume assistance and job search resources.
Set for Success
CAREER FORECAST:
growing outlook
Student/faculty ratio
16:1
Qualities for success
Critical-thinking
Problem-solving
Detail oriented
Communication and collaboration 
Ready for what's next
This program is designed to get you on your way to work or pharmacy school in two years.
Program cost
Courses in this program are offered at the Traditional Undergraduate rate. Students in this program are eligible for scholarships and financial aid.
GET IN TOUCH
WITH Department of Chemistry
Department of Chemistry
Stoffer Science Hall, Room 312
1700 SW College Ave
Topeka, KS 66621