Why study Biochemistry at Washburn?
If you want to work as a biochemist in a research laboratory or you want to pursue professional school for a medical field, the Washburn Chemistry Department will provide the academic foundation you need to be successful in advanced study. Our program also provides research experiences and internship opportunities that will set you apart from your peers at larger schools.

Career Forecast

 

Stable Outlook

.

Average Salary

 

$94,000+ as industry biochemist with PhD $200,000+ as MD

on campus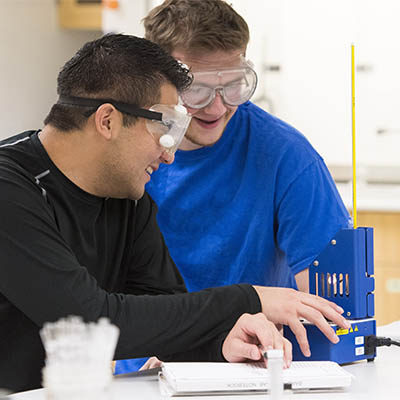 What sets Chemistry at Washburn apart?
You'll learn from professors, not graduate students.
Chemistry Club is a great way to meet others with common interests!
You'll complete original research with faculty mentors, and present your research at a conference. 
Scholarships are available for first-time students, transfer students, and continuing students in this program.
Receive free tutoring or get paid by the department to work as a tutor.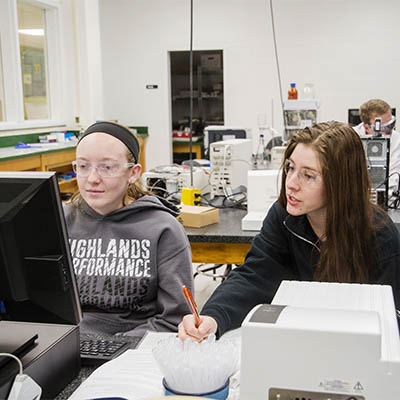 Admissions scholarships
Washburn University offers generous scholarships based on your interests, career aspirations, community service and academic success.
Chemistry department scholarships
You're eligible for a variety of scholarships based on academic performance and career pursuits. Available for incoming freshmen, current and transfer students. Applications are due early in the spring semester for the following year.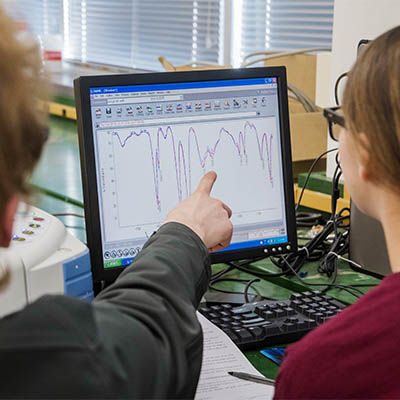 Tuition and fees
Courses in this program are offered at the Traditional Undergraduate rate.
Financial aid
Washburn University offers generous undergraduate financial aid, including scholarships and grants.
Tuition waivers
If you don't currently live in Kansas, learn about our Tuition Waiver programs that may qualify you for in-state tuition.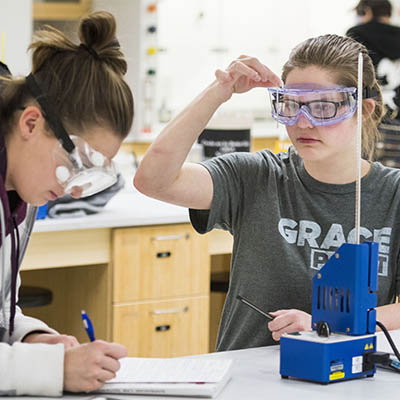 On campus research opportunities
Chemistry majors work with faculty mentors on at least one semester of original research. You'll be prepared for your next step – graduate or professional school – because you'll gain valuable experience and skills as a laboratory scientist, researcher, and scientific communicator. Grant funding opportunities mean you'll also gain vital experience in the grant funding process. You'll be paired with a faculty mentor to work on biochemistry research as early as your sophomore year.
Bachelor of Science in Biochemistry
This degree is the right option for you if you plan to work biomedical science, continue on to medical school, or plan to pursue an advanced degree in biochemistry.
Bachelor of Arts in Biochemistry
This degree is best-suited for those planning on a professional health career.
Enroll at WU and declare major

It is common to declare a major in chemistry or forensics at enrollment and then determine your specific interest.
Research, internship or tutor

Students who have successfully completed introductory level courses can work as tutors, conduct research with your faculty mentor or apply for an internship.

Nearly half of all chemistry majors in the last five years have graduated in four years.
Workforce or graduate school

Half of all Washburn biochemistry majors in the last five years have continued directly to graduate school.
Other Chemistry degrees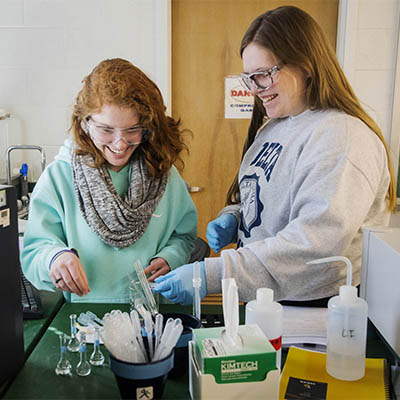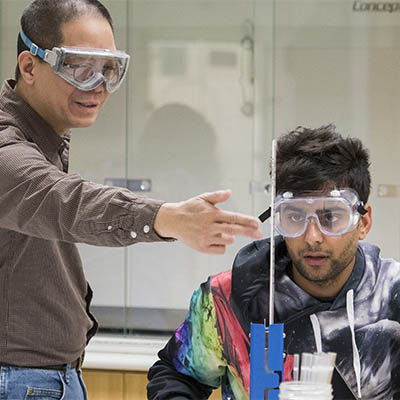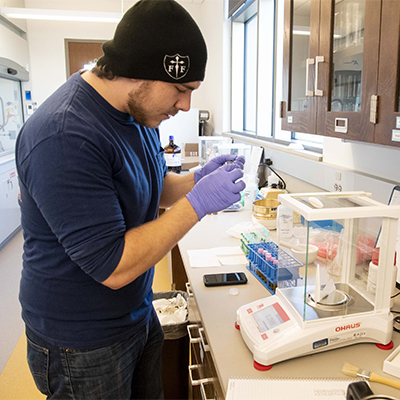 Set for success
CAREER FORECAST:
stable outlook
Graduate with experience
100 percent
of students conduct research or an internship prior to graduation.
Student/faculty ratio
16:1
Qualities for success
Critical-thinking
Problem-solving
Detail oriented
Communication and collaboration 
Program cost
Courses in this program are offered at the Traditional Undergraduate rate. Students in this program are eligible for scholarships and financial aid.
GET IN TOUCH
WITH Department of Chemistry
Department of Chemistry
Stoffer Science Hall, Room 312
1700 SW College Ave
Topeka, KS 66621