BBA Degree with Emphasis in Finance
The Finance curriculum is designed to prepare students for careers in corporate financial management, commercial banking, security analysis, government services, insurance, real estate, other finance fields and for graduate study. Students are encouraged to meet with faculty advisors as early as possible in order to plan a program which will satisfactorily fulfill their goals.
Learning objectives for the Finance concentration:
Demonstrate an understanding of interest rate determination and monetary policy
Demonstrate an understanding of agency issues in finance
Calculate and apply present value concepts to financial decisions
Demonstrate an understanding of the risk-return tradeoff and of insurable risk
Analyze accounting information to support financial decisions
The following courses are required for a major in Finance:
BU374 Principles of Risk and Insurance or BU484 Applied Portfolio Management
BU483 Investments
BU488 Financial Management
EC485 Money and Banking
Twelve additional upper division elective hours in accounting, business or economics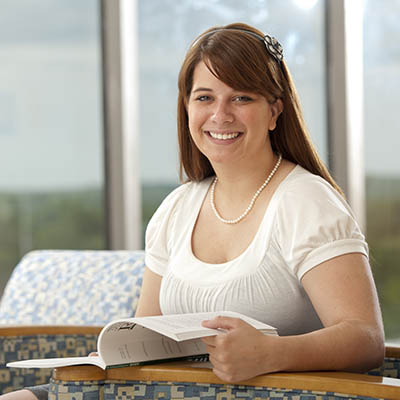 BIZBOD TESTIMONIAL
"As an Actuarial Science student, I was required to take a few business classes.  After taking a Finance class, I decided to pursue a second degree in Business.  Washburn has allowed me to combine two very different course loads and thrive as a well-rounded student.  Today, I am working as a merchandise distribution analyst and I can say it is because of the great education I received at Washburn."
– Elisa Gayle, BBA Finance, 2012
Freshmen and students new to the School of Business should visit with Stacy Woltje initially for help in determining their degree track. Sophomores, juniors and seniors may choose a faculty member advisor.
Determining the correct catalog year is very important when using our advising literature.  Catalog years dictate the requirements of your degree program and can change from year to year.  These requirements will remain in force for up to seven years, or until the student decides to choose a newer catalog year.  Sometimes it makes sense for a student to choose a newer catalog, while other times it's more advantageous to use the older catalog.  Regularly working with your advisor ensures you are following the right degree track.
---
For students who started at Washburn on or before Summer 2019: Use the 2018-2019 catalog (updated general education program – requiring 9 hours from each of the core distribution areas of Humanities, Social Sciences and Natural Sciences)
For students who start at Washburn in Fall 2019-Summer 2020: Use the 2019-2020 catalog (additional writing elective added within the Humanities requirement)
For students who start at Washburn in Fall 2020-Summer 2021: Use the 2020-2021 catalog (additional course in BU248 Data Analytics added to Business Core requirements)