Concentrate in Finance
Invest in yourself by pursuing a bachelor's degree in finance. Professionals analyze the financial health of companies, organizations and individuals to assess current standing and identify areas of growth and opportunity. This concentration opens a wide variety of doors in the business world from careers in banking, real estate and insurance to corporate financial management, security analysis and government services. Develop the expertise to apply finance theory to real-world situations.

Career Forecast

 

Bright Outlook

.

Average Salary

 

$52,722

on campus
BBA in Finance
Our experienced faculty prepare students for a wide range of careers in the finance field as well as graduate study. You will learn to interpret financial information, make financial decisions and develop financial strategies for corporations and investors. Students cover concepts such as interest rate determination and monetary policy, agency issues in finance and how to calculate and apply value concepts to financial decisions. Other objectives of this curriculum include an understanding of the risk-return tradeoff and insurable risk as well as analysis of accounting information to support financial decisions.
Washburn's Business students consistently score in the 80th percentile on the Major Field Test (MFT). This national, standardized exam is given to more than 550 U.S. business schools and reflects the high quality of our program. But that's just the beginning! Our students benefit from a long list of opportunities that add up to career success. 
Accreditation: Washburn School of Business is accredited by AACSB, a distinction bestowed upon only

the top 5%

of business schools nationwide.

Mayo Schmidt Finance Lab: Located within the Washburn Business Technology Center, the Mayo Schmidt Finance Lab is named in honor of a Washburn University business graduate who has had a distinguished career in global agriculture including multi-billion dollar acquisitions and initial public offerings of private companies.
Student Investment Fund: The real world comes to life for our students through the Applied Portfolio Management course. Students manage the Washburn Student Investment Fund as a stand-alone business and make all of the decisions including which stocks are bought and sold. The analytical skills gained in this course help students attract top job offers regionally and nationally.
Internships and Career Opportunities: Connect with major employers in our area including Advisors Excel, commercial banks, credit unions, SE2 and Security Benefit.
Networking Opportunities: Students connect with regional businesses through the Washburn Finance Society. The group sponsors guest speakers and educational trips such as a finance-themed trip to Chicago.
Scholarships: Washburn's School of Business annually awards more than $400,000 in scholarships to approximately 200 incoming and current business students. Several scholarships are available exclusively to Finance majors.
Minors & Related Programs
Further improve your employment opportunities by customizing your education to your career goals. By pursuing a minor, you will gain extra knowledge and specified skills that complement your bachelor's degree. Send a message to potential employers that you go above and beyond the standard!

Enroll to pursue a Bachelor of Business Administration degree at Washburn University. 

Early in your program of study, whether you're interested in earning a Bachelor of Business Administration degree or a Bachelor of Arts with a major in Economics, you need to declare your degree goal and major.  Complete the 
Declaration of Major Program Form
.
Apply to School of Business

Work with your advisor to be sure you're taking the courses you need to be able to
apply for admission
to the School of Business.

Upon completion, students will earn a Bachelor of Business Administration in Finance. Graduates are prepared to either enter the workforce or continue their education and pursue post-graduate degrees.

You may pursue a master's degree at Washburn University in either accountancy or business administration. Following that step, continue your educational journey at another, high-quality university by pursuing a doctoral degree to further prepare you for leadership in your field.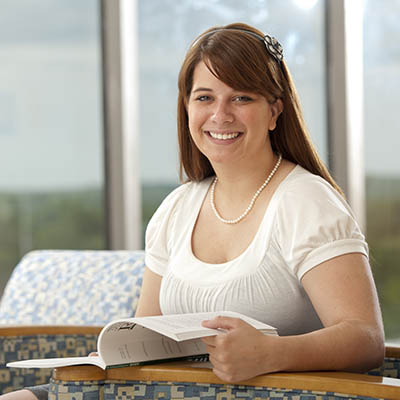 BIZBOD TESTIMONIAL
"As an Actuarial Science student, I was required to take a few business classes.  After taking a Finance class, I decided to pursue a second degree in Business.  Washburn has allowed me to combine two very different course loads and thrive as a well-rounded student.  Today, I am working as a merchandise distribution analyst and I can say it is because of the great education I received at Washburn."
– Elisa Gayle, BBA Finance, 2012
Admissions & Advising
Washburn faculty and staff are ready to help you plan your educational journey. Whether you are a freshman and starting out or an upperclassman who needs an advisor, we are prepared to answer your questions and continue to provide support.
Freshmen and students new to the School of Business should visit with Amber Ybarra initially for help in determining their degree track. Sophomores, juniors and seniors may choose a faculty member advisor.
Determining the correct catalog year is very important when using our advising literature.  Catalog years dictate the requirements of your degree program and can change from year to year.  These requirements will remain in force for up to seven years, or until the student decides to choose a newer catalog year.  Sometimes it makes sense for a student to choose a newer catalog, while other times it's more advantageous to use the older catalog.  Regularly working with your advisor ensures you are following the right degree track.
The following courses are required for students pursuing a finance degree:
BU374 Principles of Risk and Insurance or BU484 Applied Portfolio Management
BU483 Investments
BU488 Financial Management
EC485 Money and Banking
Twelve additional upper division elective hours in accounting, business or economics
Jobs & Opportunities
CAREER FORECAST:
bright outlook
Employment in business and financial operations is predicted to grow by 5% from 2019 to 2029 according to the U.S. Bureau of Labor Statistics. The rate is faster than the average for all occupations.
Career Options
investment analyst
financial advisor
credit analyst
loan officer
insurance agent
Annual Scholarships
$400,000
(to WU business students)
Program Cost
Washburn offers a competitive tuition rate. Both in-state and out-of-state students (Colorado, Missouri, Nebraska, Oklahoma and Texas) pay the same rate. Students who pursue a graduate degree through Washburn School of Business have even greater earning potential.