The balance threshold for students wanting to enroll at Washburn, Washburn Law, and Washburn Tech varies depending on the circumstances.  Beginning in Spring 2020, the threshold was increased to $2,500 for Washburn, Washburn Law, and Washburn Tech students.  Balances prior to Spring 2020 have an enrollment threshold of $1,000.  This means that students must have the outstanding balance paid down to the required level before we can lift the enrollment hold.  
The balance threshold for CEP (high school) students to enroll is $1,000 for all terms.
For files that are currently at collections, the hold cannot be lifted until it is determined if an additional amount is owed the collection company.  Please direct questions about any balance to the Business Office at 785-670-1156 or send an email to business-office@washburn.edu.
No, Washburn University and Washburn Tech do not drop students for non-payment. A hold may be applied that will prevent students from obtaining transcripts or enrolling in a future term, but students remain enrolled until they withdraw from classes.
Title IV holds are applied when a student completely withdraws after receiving some form of Title IV funds during the term.  Title IV funds include federal loans, Pell grants, and SEOG.  A 
temporary
 charge is added to the student account (detail code TIVH) for an amount equal to the Title IV funds awarded in the term.  Once the Financial Aid Office has reviewed the awards to determine if any Title IV funds must be returned, the temporary charge is reversed and the account balance is updated.  
Liability for charges
After enrolling at Washburn, you are responsible for assessed tuition and fee charges, subject to the 
tuition refund schedule
, even if you withdraw from some or all classes.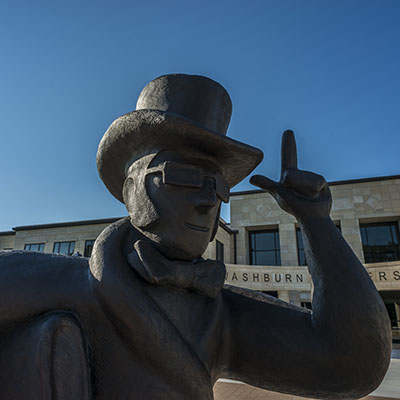 Any outstanding account balance becomes due and payable when you have completely withdrawn from a term.
If you are considering withdrawing from one or more classes, be sure that you understand all financial implications before withdrawing. It is possible scholarships or federal aid will be removed or reduced as a result of withdrawing or dropping below full time.
Having tuition charges removed from your account does not necessarily mean there will be a refund. In fact, if withdrawal from one or more classes results in having financial aid removed as well, you may owe a balance.
If you withdraw from one or more classes, it may be necessary to return all or a portion of the Title IV financial aid (Federal loans, Pell, SEOG) received for the term, as required by Federal regulations. That means if you received excess financial aid you will have to repay Washburn University for a portion – or all – of that amount.
The University reserves the right to refund any credit balance arising from dropped classes back to the credit card used to pay for them.
The University will not release transcripts or diploma copies to:

Students with an outstanding balance from a prior term.
Students with a balance from the current term who are not enrolled in a payment plan.
Students with a balance from the current term who are enrolled in a payment plan but are not current on installments.
Students with a $0 balance who paid with a check or webcheck within the past 7 to 10 days.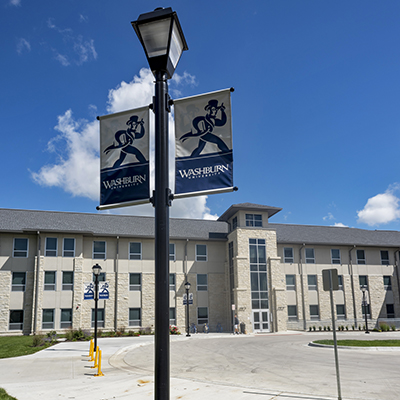 How to pay past-due student accounts
Arrangements to pay outstanding balances may be made by contacting the Business Office.
Failure to pay outstanding student account balances or make payment arrangements though the Business Office in a timely manner will result in the initiation of collection activities, including but not limited to:
Warning letters sent to the most recent address on record
Telephone calls to the most recent phone number(s) on record
Placement of the balance with the Kansas Debt Recovery System (Setoff program). Use of this system will result in additional fees being charged to you. Students with balances already sent to the Setoff program can check those balances on the KDRS website.
Placement of the balance with one or more collection agencies. This action may mean additional fees will be billed to you.
Washburn wants to work directly with you to resolve a past-due balance before collection agencies are involved. The Business Office will make every effort to contact you if you have an unpaid balance. However, it is ultimately your responsibility to make payment arrangements.  To speak with our Collections Specialist, please call 785.670.2033 during regular business hours.
GET IN TOUCH
WITH Business Office
Washburn University Business Office
Morgan Hall 103
1700 SW College Ave.
Topeka, KS 66621